Tineco expands global market reach into the UK with CARPET ONE
Smart Carpet and Upholstery Cleaner series offers three models, available now for pre-order via Tineco' UK online store ahead of Amazon launch on 15 July 2022
Smart Carpet and Upholstery Cleaner is easy-to-use, with tech-enabled design offering quieter cleaning and easy maintenance



One tank of water cleans 27 m² - the size of a generous living room with space to spare





Quick

dry in 5 passes, so users can enjoy a dry and clean carpet in around 30 minutes



16.5 lbs, so lighter than most other competitor products, so portable and easy to store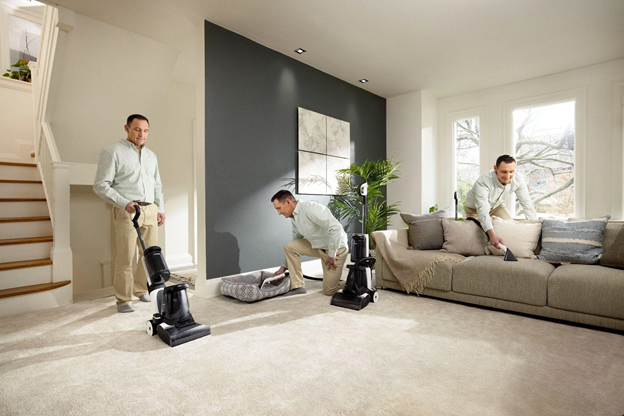 Floor care and smart home appliances brand Tineco is expanding its global customer base with the pre-order availability of its new CARPET ONE Smart Carpet and Upholstery Cleaner range debuting in the UK on Friday 15 July.
Available for pre-order directly from Tineco's online store, the three models in the CARPET ONE series are an entry level iCARPET, a more advanced CARPET ONE and a top of the range CARPET ONE PRO. Each model combines Tineco's HeatedWash and PowerDry technologies to drastically speed up the cleaning and drying process so users can get back to normal life quickly.
Thanks to a smart 40oC constant water temperature, the CARPET ONE series mixes the washing solution optimally for a more effective stain removing clean, making carpets look refreshed after each and every wash. The 75oC PowerDry technology finishes the job in less time, without ever going over that heat level, ensuring user safety and less power usage for the environment.
Carpets and rugs can be completely dry in just 5 passes, which means users can enjoy clean and dry carpets in just 30 minutes. Not only is this incredibly fast, it is also, perhaps most importantly, more affordable and convenient than calling in professionals. Why get a carpet cleaner company in when you can do the job yourself?
CARPET ONE has a 2L Clean Water Tank and a separate 1.7L Dirty Water Tank, benefits from a 6.5M power cord so you can use it to clean a whole room without interruption. And an ingenious Brush Roller design even enables the CARPET ONE series to vacuum pet hair into the Dirty Water Tank, along with a variety of debris, including everyday dirt, mud and grime, pet messes, juice, wine, coffee and food spills, such as jam, oil stains and more.
Thanks to powerful suction and a PTC heater and temperature controller on the brush head to maintain water temperature during use, the CARPET ONE series has more than 80% efficiency in recycling water so there won't be any risk of dirty residue left on your carpets and upholstery.
Available models include:
iCARPET

refreshes your carpets with

its unique DRY-ONLY mode, which blasts washed carpets with a constant, automated 75° C breeze to dry them quickly with minimum fuss and muss.

P

riced at £399 it is the ideal carpet and upholstery cleaner for anyone seeking an affordable or introductory model.



CARPET ONE

is e

quipped with an iLoop™ smart dust sensor, to detect how dirty the carpet is and automatically apply optimal suction power and water volume for a more effective clean. No complicated buttons. No solution measuring. No hassle. This feature also ensures auto water flow to reduce time spent refilling the tank. This model also features four operating modes for any scenario:

AUTO, MAX, ACCESSORY and DRY

But its best feature is the integrated

Voice Prompts and On Screen Display with App Connectivity so users can clean carpets remotely using connected mobile devices, even if they are not home.

P

riced at £499 it is the best option for those seeking high-power suction without water residue. And, with a pre-order discount of £50, early birds can snap up this model for just £449 for a limited time.



CARPET ONE PRO

provides all of the features available on the other two models, with the addition of an LCD screen with vivid animation guidance that changes light colours to indicate when your carpet is clean and when the drying level is nearing 100% and complete. This premium design model benefits from a compact design and is priced at £599, but can be purchased for just £539 with the pre-order discount of £60 for a limited time.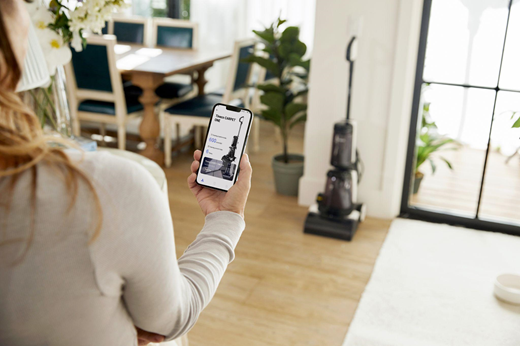 General Manager of Tineco's International Business Unit, Mr. Alex Ruan, comments: "Designed to support busy lives, the three models are easy-too-use, smart suction optimised and smart battery management appliances that are a must-have for every home. Our thoughtful design includes reducing the operating noise to allow for quieter cleaning modes. And, with removable tanks, brush head and easy-carry handle all combined into a compact lightweight size, the Tineco CARPET ONE series makes maintenance easier and storage possible in most spaces within the home.
"The CARPET ONE was well received when we first unveiled it at CES 2022 in Las Vegas and we are now offering UK residents professional grade cleaning without the inconvenience and cost of calling in carpet cleaning companies."
An already well-known and trusted brand in the USA, APAC and EU, Tineco now has its eyes set on bolstering its best-in-class, smart technology consumer electronics portfolio within the UK.
All are available for pre-order now from Tineco's UK online store, with free shipping, with discount bonuses on offer for the CARPET ONE and CARPET ONE PRO. Consumers buying the CARPET ONE PRO will receive £60 off that model, and those purchasing the CARPET ONE will get it for £50 off the MSRP. Both models come with a £50 off next purchase voucher too and all three offer double points for Tineco members.
The Tineco CARPET ONE series is only for sale via the Tineco online store for now, but will also be made available via Amazon from Friday 15 July and other outlets soon. To see the full range and other Tineco products available in the UK, visit https://uk-store.tineco.com/
ENDS
About Tineco Founded in 1998, Tineco dedicates itself to the engineering of premium household electronics that are helpful, easy to use, and smart. With over two decades of experience in the home cleaning industry, Tineco never stops innovating and is ready to create an easy smart life for everyone.For more information, please visit: https://uk.tineco.com/
SUMMARY OF FEATURES IN TINECOS CARPET ONE SERIES
100% safe for all carpet types, from flat woven to pile and shag, Tineco's CARPET ONE features include:
130AW Strong Suction – the strongest in any commercial carpet cleaner, with No Dirty Water Residue. The bristle and strong suction combined to tackle deep and embedded dirt, stains, and odors inside your carpets.



iLoop Smart Sensor Technology - detects how dirty the carpet is to automatically applied suction power and water flow for an effective clean.





The HeatedWash technology helps to maintain the water temperature to better mix with solution, and dissolve the stains faster, making your carpet refreshed after every wash.





PowerDry Technology speeds up the drying process by extracting water residue from the carpet while blowing the carpet with steady 75°C hot air.





DrynessMeter Technology detects how damp the carpet is in real-time and keeps you informed of the dryness level of the carpet on the display screen (in DRY Mode).





With an additional hose and a stain-remover tool, CARPET ONE could transfer from spot cleaner and upholstery cleaning, to carpeted stairs and other hard-to-reach areas.





Four working modes for different scenarios: AUTO, MAX, ACCESSORY, DRY Mode.





Weighing less than 7.5kg, CARPET ONE lets you pick up and go wherever the mess is.





Clean a whole room without interruption with 6.5m cord.





Voice Prompts and App Connectivity.





Quieter clean: lowest operating noise 84dB(A).





Thoughtful design, with a useful carrying handle.





Detachable brush roller, easy maintenance.

You don't want to miss our latest blog post!