Clean Like a Pro: Make Full Use of Your FLOOR ONE S5 Combo Power Kit
01/30/23
by
Tineco Lifestyle Contributor
What is it?
In a phrase – close to the ultimate floor cleaner. A vacuum and mop in one, it can handle almost every cleaning scenario provided you make full use of it. Clean high and low, mop the floors and vacuum the sofas with one machine. Multiple handy attachments, and a well-designed brush mean the FLOOR ONE S5 Combo Power Kit covers anywhere you could think of, and more. Hard floors (a given), corners (thanks to edge cleaning), stairs, car interiors, rugs, you name it. We challenge you to list even more places you can use this machine to make sparkle.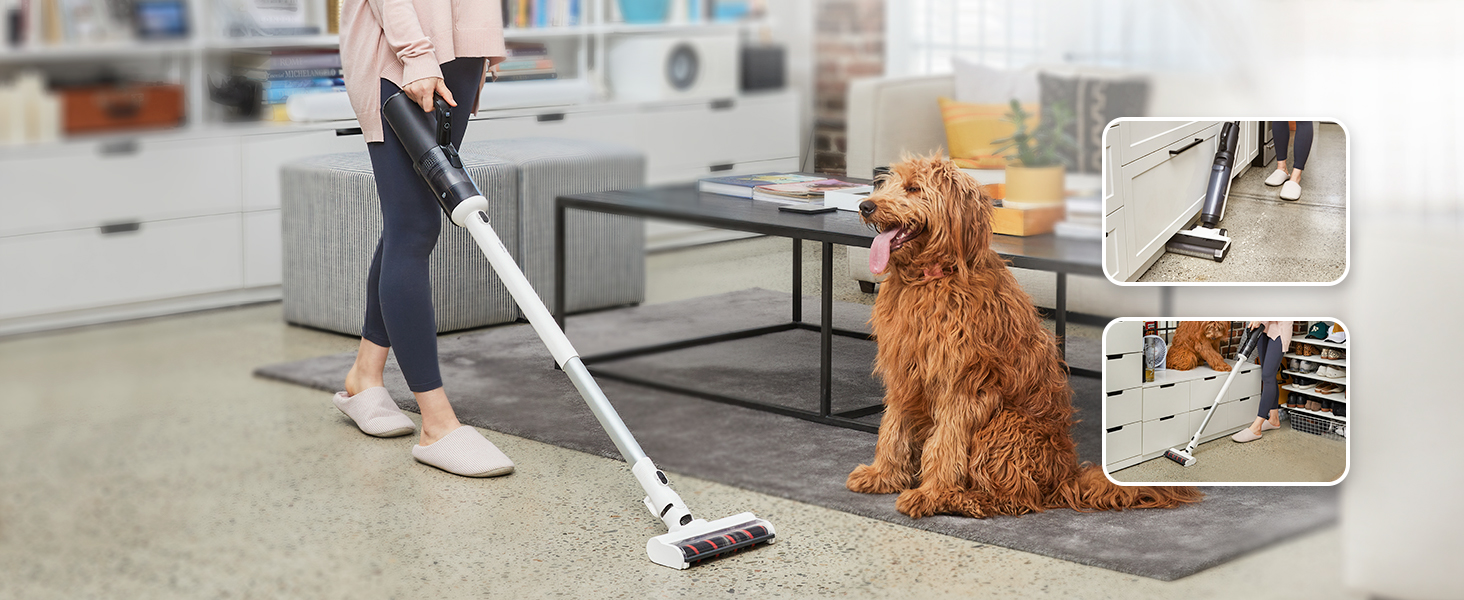 But in terms of what the machine comes equipped with (and there is a LOT), the thing which will really enhance your cleaning and help you clean like a pro, in half the time, is the iLoop Smart Dust Sensor. A Tineco exclusive, this detects the level of soiling and auto-adjusts both suction and water flow to suit the mess – extending the battery life, making the water last longer, and generally helping you to clean better.
Part 1: The Big Reveal
Have you already bought your FLOOR ONE S5 Combo Power Kit package? Great! Strap in, and get ready for that inaugural use which we know you're dying for. But wait!
Before you start, let's cover the basics. What's in the box; your smart wet/dry vacuum; a cordless stick vacuum (which doesn't only come with a Tineco iLoop Smart Dust Sensor, but also slots so neatly into the main body of the larger vac); a 2-in-1 dusting brush (with a loop of bristles around the suction head, so it works great for dusting, and, say, cleaning keyboards); a mini-power brush (which will show you just how dirty our sofas and mattresses really get…); and a crevice tool (you guessed it – this bad boy will help you get into those hard to reach….crevices! Think sofa cushions, back of cupboards, and the like).
Obviously, the main wet/dry mop will do wonders for your hard floors, but the handheld vac, when loaded with the correct attachments, will be transformative to the rest of your home.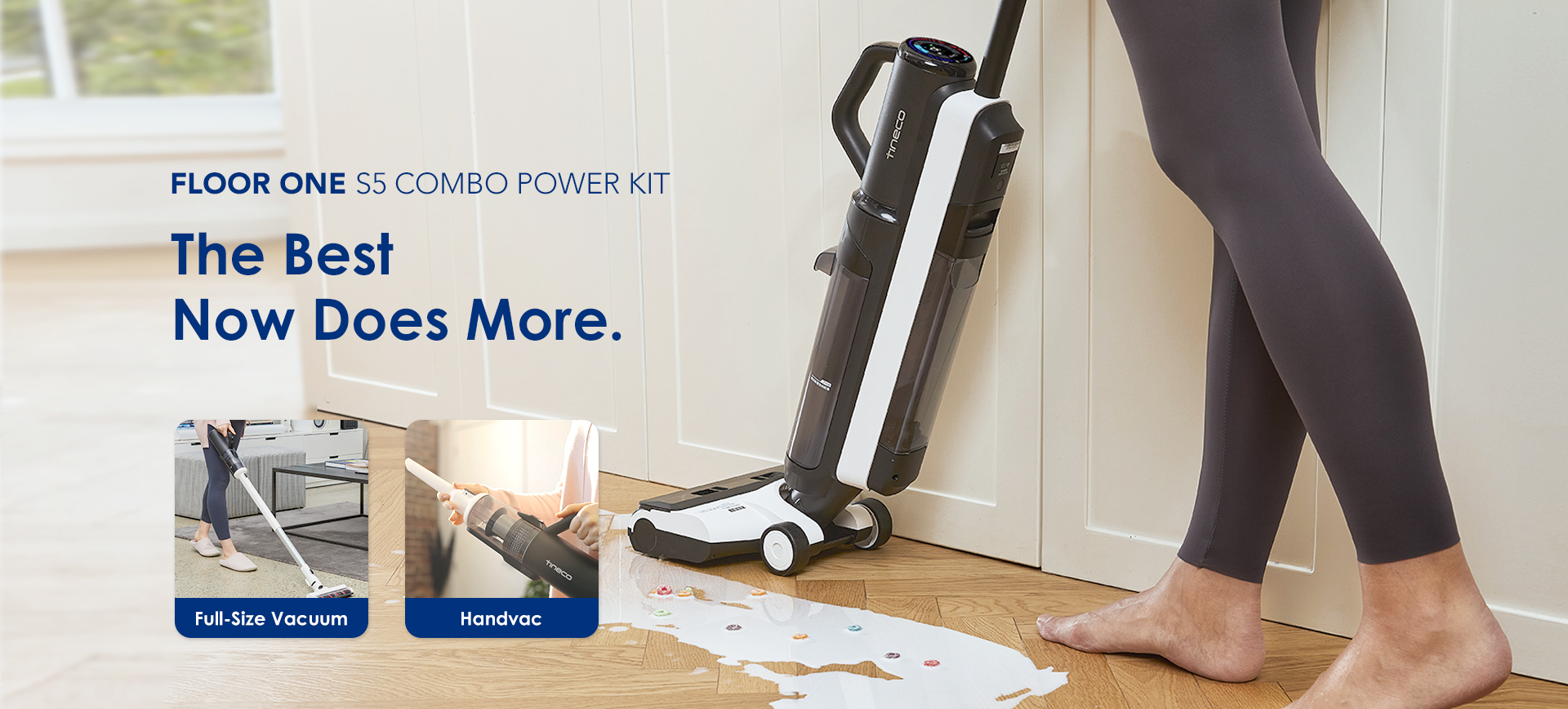 Part 2: The Cleaning Journey
All you need to do is a quick search for FLOOR ONE S5 Combo Power Kit on our socials to see how others use this vacuum combo to great effect. But surely the best part is the convenience a machine like this can bring to your life. With 15-20 minutes of runtime as a floor washer, or 20-45 minutes of runtime as a handvac, or 20-25 minutes as a regular vac, you'll be able to maintain the cleanliness of your home like never before. Advanced edge cleaning lets you get right up against your home's baseboards, while the iLoop shows you just how dirty your floor is as you go, and auto-adjusts the machine to suit. When you're done with your machine, simply put it back on the dock and it will automatically recharge, and can then start a self-cleaning cycle which can't be too good to be true, because it is true. The whole time, your FLOOR ONE S5 Combo Power Kit is pumping fresh water through itself keeping the clean water and the dirty water completely separate so you're never simply pushing around dirty water, like you would be with a mop. Unpleasant odors won't be a problem anymore, and when it's all done all you have to do is empty the dirty water tank.
Many people find that to be the most gratifying part of the whole process – see with your own two eyes the difference you've just made in your home, and watch all that dirt, mess, and debris just flush away! Or, if you want to go even further with conserving water, empty it into a garden or yard. How you dispose of that grossness (assuming your house gets dirty through normal use!) is entirely up to you. But it's deeply satisfying.
Conclusion
What can I say in conclusion? The best things about the FLOOR ONE S5 Combo Power Kit are the sheer convenience this will bring to your life, and the fact that it addresses every cleaning challenge you might face. It's always charged and ready, and tipping out that dirty water at the end is something that everyone needs to experience in their life – you won't regret it.

You don't want to miss our latest blog post!