As Safe as STEAM: Benefits of Steam Cleaning Your Home
01/31/23
by
Tineco Lifestyle Contributor
Introduction
In this day and age, most people have probably heard of steam cleaning. But it's just steaming water – how does it work, how do you use it, and what are some of the cleaning applications? Don't you have to be a professional, with training, in order to clean with steam? Well, while once upon a time that was the case, there are now a multitude of consumer products you can buy and use in order to harness the cleaning and disinfecting power of steam in your own home. Tineco has released one such product – the FLOOR ONE S5 Steam, so here we will use that as an example of how great steam is to clean with. It's one of the safest, most convenient wet dry vacuums on the market.
How does steam cleaning work?
Steam cleaning simply involves heating water to the point where it turns into vapor (the gaseous form of water) and is forcefully applied to a surface. It's as simple as that.
In the case of the FLOOR ONE S5 Steam, you use it like a normal floor washer, with both a clean and dirty water tank, and press the steam button. That starts the heating process which will produce steam, but what is great about this is that you do not need to purchase and add any kind of cleaning solution to the clean water tank. Not that Tineco cleaning solutions are unsafe or unhealthy in any way, but many people prefer their cleaning to be as natural as possible – enter the FLOOR ONE S5 Steam.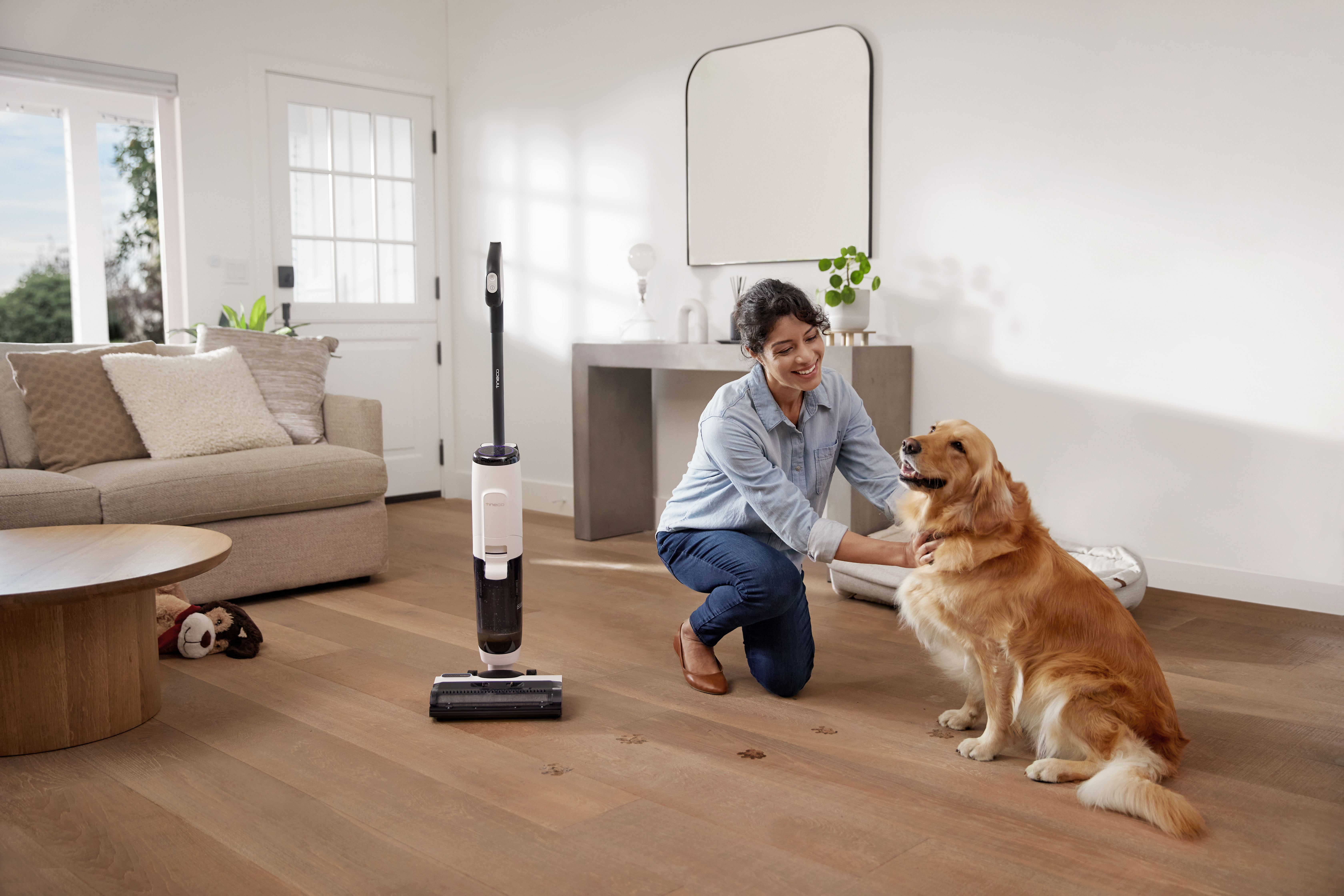 Why is steam cleaning great?
As mentioned above, the FLOOR ONE S5 Steam will heat, soften, and brush away all kinds of caked on grease and dirt. But it does so without the addition of irritating detergents or cleaning solutions – which for homes with pets or small children who spend a lot of time crawling the floors, is a priceless bit of peace of mind.
As well as not using detergents, steam is great as it has a long history of being used to disinfect. First experimented with by Italian boilermakers in the 1950's, it did not take long for European cleaning product manufacturers to discover the benefits of low-moisture, highly-pressurized steam. For Tineco, not only does steam soften and allow the FLOOR ONE S5 Steam brush roller to remove all manner of dirt and debris, but it leaves the floor perfectly sanitized, and germ- and bacteria-free. To be precise, lab testing has shown the FLOOR ONE S5 Steam to be able to eliminate 99.9% of all bacteria and germs. This makes the FLOOR ONE S5 Steam the ultimate choice in sterilizing and cleaning your home as it constantly feeds clean water from the clean water tank, and removes the dirty water directly to the dirty water tank, ensuring you're constantly cleaning with clean water. Everything that could be done to make this machine the most hygienic has been done.
Due to the iLoop Smart Sensor controlling the water used and the suction power required, once you've passed a section of floor it is dry and sterile within seconds, and free of streaks.
Conclusion
If safety and hygiene is high on your priority list when selecting a cleaning device, then harness the power of steam. It's as simple as that. It's environmentally-friendly, safe, and natural, and the Tineco FLOOR ONE S5 Steam brings all those benefits in a single smart, convenient, intuitive package. Have you used steam for cleaning before? Let us know in the comments. We want to hear the good, the bad, and the ugly of your experiences!

You don't want to miss our latest blog post!