Sweet, Smooth, Smart: Best Couples in this Valentine!
02/14/23
by
Tineco Lifestyle Contributor
Introduction
You may think of Valentine's Day as a celebration of romantic love, but what if it could be so much MORE? The idea that it cannot be celebrated with love for friends, for yourself, or for your space, is wrong! Considering the products which Tineco is in the business of making and selling, of course we would like to focus on love for your space. But not in a cynical way – in a way that we genuinely believe can improve your life, by making the upkeep of your home environment even easier. So on that note, we've put together some lovely couples whose story we would love to share with you – they just might change your life (or at least, your space!).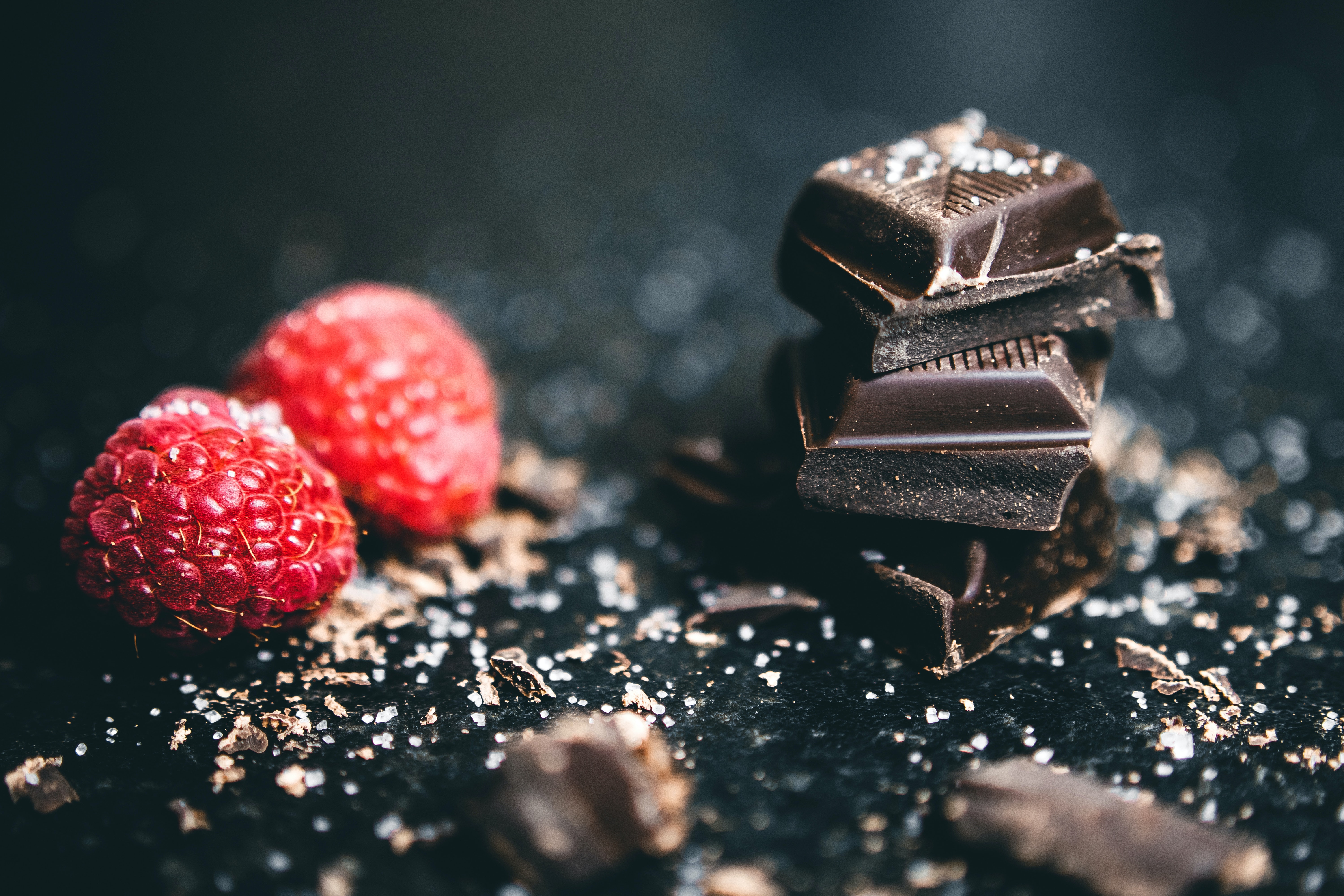 Part 1: A pair for the pawrents
Here we celebrate our love for furry companions! Fur babies can make our lives more fulfilling, but they can also make cleaning harder (much harder!). If you're a pawrent, and in need of a pair of cleaning assistants then look no further than the PURE ONE S15 PET and the FLOOR ONE S5.
First up, why the S15 PET? Two words: ZeroTangle brush! Ok, that's more like one and a half words, but you get the gist. This smart vacuum comes with a brush specifically designed to eliminate tangling, keeping its suction power up, maintenance requirements down, and your home free of pet hairs. What makes it so smart? The patented, Tineco-exclusive iLoop sensor. It acts as a dust-detector, and automatically adjusts suction power as required, meaning you can clean better, for longer. The iLoop sensor also features in the other half of this happy union – the FLOOR ONE S5.
But what makes the FLOOR ONE S5 equally as unique and special is that it vacuums and mops at the same time! The iLoop sensor not only auto-adjusts suction power, but in this case also the water flow. Same idea – it optimizes battery usage and suction power based on the level of dirt, so you can keep cleaning for longer, without annoying interruptions like running out of clean water, or battery. Speaking of the water usage, you can rest assured that hygiene is the most important thing, and your Tineco FLOOR ONE S5 will only use clean water to mop – the gross, dirty stuff goes back up a different pipe, into a different tank. And not only that, the FLOOR ONE S5 is quick to dry, meaning no one is going to track wet paw-prints around the house!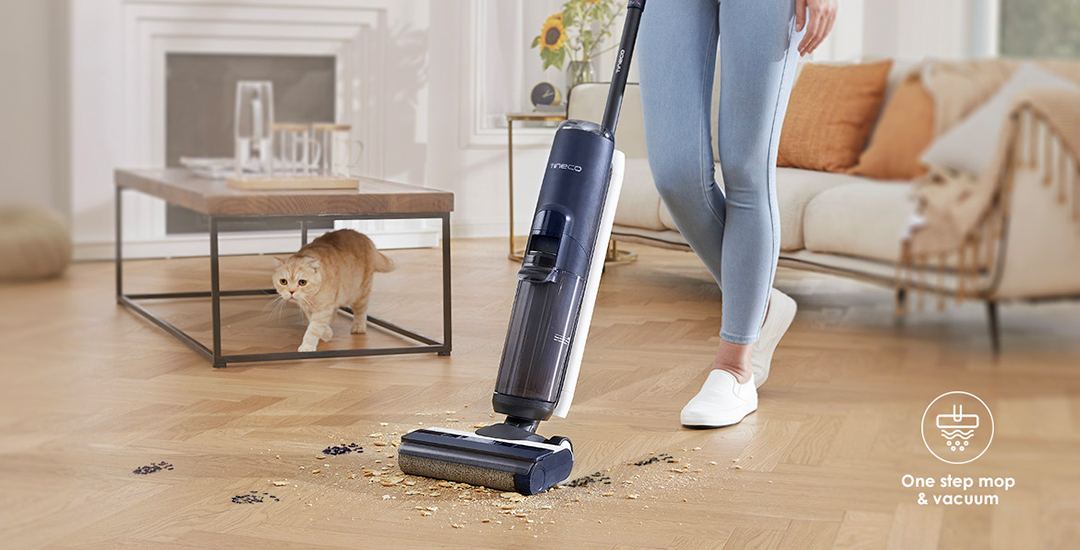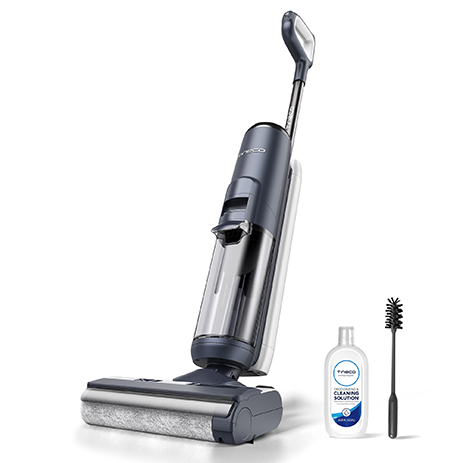 FLOOR ONE S5 SMART WET DRY VACUUM
Detects, vacuums and mops all in one smart step
Part 2: A pair to make magic in the kitchen
Creating in the kitchen, and cleaning the mess you'll inevitably leave go hand-in-hand. If that doesn't make this pair appropriate for Valentine's Day, then nothing will. Tineco smart toaster, the TOASTY ONE helps you cook that romantic dinner staple, …. toast (maybe?), while the FLOOR ONE S5 Steam ensures there is not a trace of mess left. As mentioned above, hand-in-hand.
Enter, the TOASTY ONE. It's sleek, it's smart, and it cooks everyone's perfect toast at the press of a button. Simply select the level of shading you like your toast to have and voila, it'll toast to that level every time, and you only need to touch it when it's done. But what happens when you drop sticky jelly on the floor? Or peanut butter? Or eggs? Or worse – you drop it, don't notice it, and it gets a chance to dry and go hard? A simply vacuum won't do the trick, which is why we're pairing the TOASTY ONE with the FLOOR ONE S5 Steam!
Hygiene and sanitation are the most important things in a kitchen, and when you've got dried, sticky messes to contend with, nothing works better than the all-natural power of steam! Here's a wet/dry vacuum that vacs, mops, and steam cleans at the same time, so your kitchen won't just look a treat, but you'll have a floor hygienic enough to eat off (though we still wouldn't recommend it, especially on Valentine's Day!).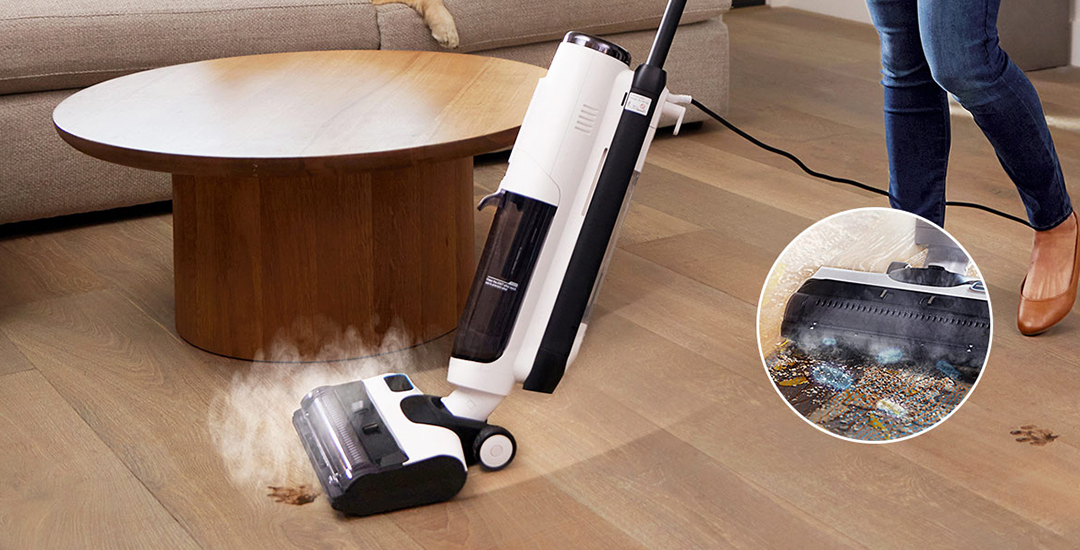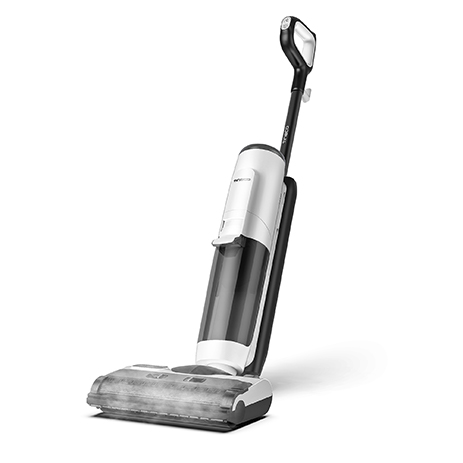 FLOOR ONE S5 STEAM SMART WET DRY VACUUM
The all-natural way to vacuum, wash and sanitize
Part 3: Or maybe let's stay single?
Maybe the single-life is alright, after all? There's one option which can satisfy every need your home might have, all by itself. The Tineco FLOOR ONE S5 COMBO POWER KIT is just so ace that it can make all your cleaning dreams come true, all by itself! Need a handvac to clean upholstery, your car, your mattress, as well as your floors? Got it. Need to mop up spills in the kitchen? The S5 COMBO POWER kit has you covered. Need to vacuum the living room real-quick before your date arrives? Again – the FLOOR ONE S5 COMBO POWER KIT has your back. Everything you might need in one smart, wet/dry vacuum package seems like a pretty decent Valentine's gift to yourself.
Sum up
We are fully aware that buying your significant other a vacuum cleaner (or toaster, for that matter) for Valentine's Day is a terrible idea – unless they have a furious passion for cleaning – because that could send entirely the wrong message. But if you need your place to shine for a date, or if you're all about self-love and loving your space, then this might be one of the best articles you'll read. Happy Valentine's Day, and don't forget to share your interesting stories about Valentine's cleaning (or clean-up) and how Tineco can help in the comment section!

You don't want to miss our latest blog post!