Pawrents Roundtable: 3 things to do during Shedding Season
02/23/23
by
Tineco Lifestyle Contributor
Introduction
If you've been a loving pet owner for more than just a few months, you probably know full-well what's in store come spring time! But if you're new to the world of fur babies ruling the roost, then here's some news. The air is warming up, so you can take off your heavy winter coats. The problem is that so are your cuties! The hair they retain for the colder months has to go somewhere come warmer seasons, so it goes on the carpet, on the sofa, on your bed, and anywhere else your cats and dogs like to curl up and while away their time. With that, in order to help you prepare and survive this hairy season, we've prepared a little guide to get you through.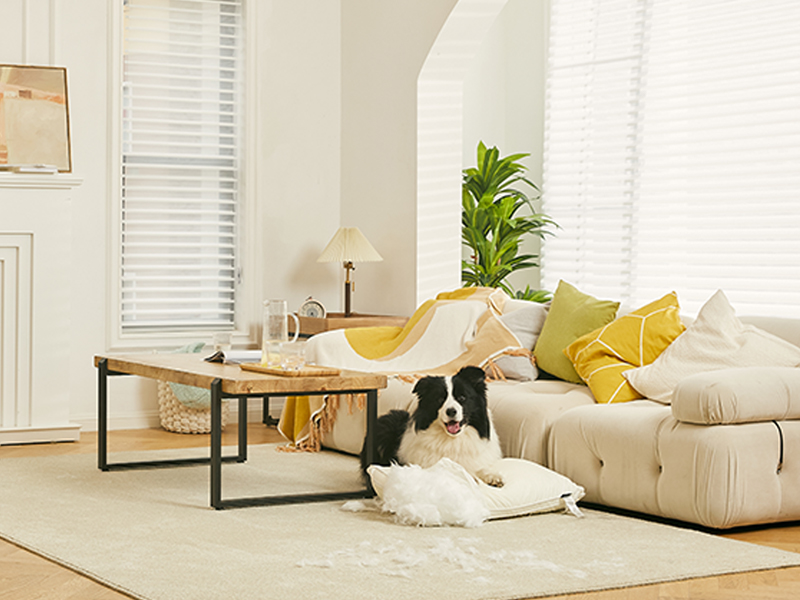 Prepare yourself, mentally…
Keep calm and spot clean. We know pets shed. We know they shed several times a year. And we know where they'll usually leave the most hair. It stands to reason, that after the first season or two, we also know where and how to clean. Vacuuming is a great choice, but even better when you've got the correct attachments. Coincidentally, Tineco (the authors of this blog) make a range of smart vacuums, many of which feature pet-hair-busting anti-tangle brush technology, and many more of which feature attachments for any surface around the home! We say "any surface", because we know that the shedding won't only be on the floor – that would be if we lived in an ideal world. But at least we have fair warning. And we know. So in light of that, no matter how annoying the fur all over the furniture might be, we can't get angry at our pets – it's not their fault.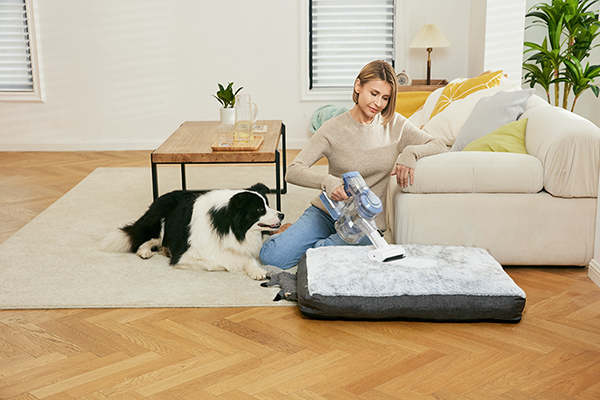 Maintain the clean home!
Now here is the part you'll want to pay attention to! There's no magic bullet to avoiding hair shedding, however there are ways to make the cleaning process even simpler, so getting rid of the hair as and when it appears is as easy as 1, 2, 3. We have the answer to your prayers, and the solution to your hairy conundrum. 3.5 words: PURE ONE S15 Pet. This would be our smart vacuum of choice, and the perfect weapon in the constant battle against pet shedding. At the very least, all pet owners should have a zero tangle brush, which the S15 Pet has. All pet owners, if they don't already, really should try a cordless stick vacuum. Especially one like the S15 Pet which can live, constantly charged-up, on its charging stand. This means that each time you clean you don't need to spend a long time – it's the perfect tool for maintaining a clean home.
The coolest part (and the part which gives you the most effective clean) is the Tineco-patented iLoop dust sensor. This thing tells the machine how much dust and debris is down there, so the suction power (and thus, the battery usage!) gets adjusted in real-time, meaning you can clean without interruptions for longer. Perfect for when you need to find all the hair around the house. Trust us – during shedding season you might be using this smart vacuum once per day, but with the Tineco S15 Pet, at least it won't feel like that. You might even take satisfaction from how easy you can maintain a clean home!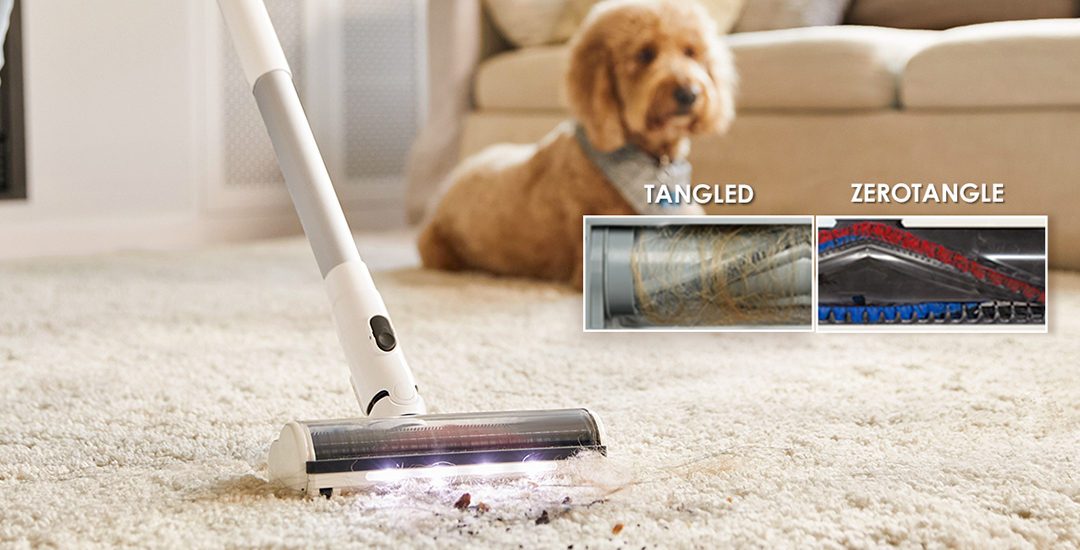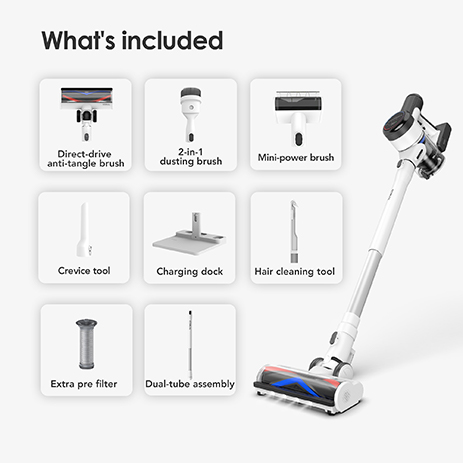 TINECO PURE ONE S15 PET SMART CORDLESS STICK VACUUM CLEANER
ZeroTangle Technology for vacuming hair
Be on the lookout for something more serious.
There are still a few things to pay attention to, besides the cleaning. It's always a good idea to pay attention to the amount, and from where your four-legged friend is shedding. If the hair loss happens in patches, or exposes the skin, or occurs symmetrically in certain places, then it's entirely possible that there's another underlying condition which needs veterinary attention, aside from merely the changing of the seasons. Nothing we've written here amounts to veterinary advice. We are not experts in animal health, though we are experts in maintaining a clean home.
What's been your experience as a pawrent? Does your house get absolutely coated in hair twice a year? Or is it more constant than that? Let us know in the comments!

You don't want to miss our latest blog post!