5 Smart Healthy Breakfast Toast Ideas + Recipes
11/09/23
by
Tineco Lifestyle Contributor
Are you tired of the same old breakfast options? Do you want to start your day with a burst of flavor and nutrition? Look no further! In this article, we'll explore 5 Healthy Breakfast Toast Ideas + Recipe that are not only delicious but also packed with essential nutrients to fuel your day.
It's easy to get started with healthy, nutritious, and delicious breakfast toast ideas and recipes. Say goodbye to boring breakfasts and hello to a mouthwatering morning experience.
Why Is Breakfast Important?
Your body is like a machine and needs fuel for power. Therefore, breakfast is important because it enables your organs, nerves, and cells to receive the nutrients they need to perform their various biological processes. As a result, your body can function at its best at the start of the day. It also provides your body with the energy needed to perform your daily physical activities.
According to nutritionists, breakfast also enhances brainpower and your ability to concentrate, leading to improved job performance and more. It also helps keep you full throughout the first part of the day, making you less likely to snack between meals, which can aid in weight loss or maintenance.
They further add that the more balanced the food source, the better your body will function. A breakfast toast with its proper blend of healthy ingredients can help you achieve this.
Breakfast Essentials: Get Your Toaster Bready!
Breakfast toast can be made using just about any type of bread. However, if you are looking for a more nutrient-rich option, want to keep your insulin levels in check, or improve your digestion, wheat bread or whole-grain bread will be the better choice. They also provide a nuttier flavor that enhances the wholesome taste of your toast for a more satisfying meal.
You also need to ensure you have a reliable toaster. Otherwise, you risk uneven browning, which can affect the taste and texture of your bread.
The Tineco TOASTY ONE smart toaster is designed to produce perfectly browned toast every time with its unique IntelliHeat technology, which automatically senses the level of toasting and adjusts the heat to provide even toasting. Experience the perfect balance of textures with the innovative GoldenCrispy Technology. Revel in the delight of golden, crispy exteriors that encase moist and fluffy interiors, all in a single bite. Even if your bread is frozen, the revolutionary smart toaster still works to toast it evenly.
This is not just any toaster; it's a smart toaster equipped with a touchscreen, ensuring ease of use for everyone. You can customize the toasting level using the touchscreen slider. Plus, it allows you to save and store up to 8 unique settings. This means each family member can have their preferred toasting shade saved. So, there's no constant readjusting; just pick a saved setting for a tailored toasting experience, and let TOASTY ONE handle the rest.
5 Healthy Breakfast Toast Recipes
² Avocado Delight - Creamy Avocado Toast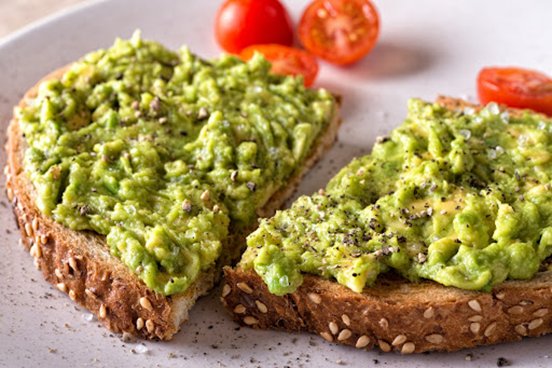 Ingredients:
• 1 slice of toast
• 1 ripe avocado, mashed
• Meat or vegetable topping of your choice
• Seeds of your choice
• Salt, pepper, or bagel seasonings to taste
Avocado Delight is one of the most popular choices for breakfast toast. It can be easily made by mashing or whipping one ripe avocado to your desired creamy consistency and then spreading it onto browned bread.
You can then sprinkle it with your favorite seasonings and eat it as is, or top it with an egg, salmon, or another protein or vegetable of your choice. Adding seeds will further increase the protein, fiber, and healthy fats. The mashed avocado can also be seasoned with onions, lime juice, lemon juice, or more before spreading it onto the toast for an added burst of flavor.
² Sweet and Nutty - Peanut Butter Banana Toast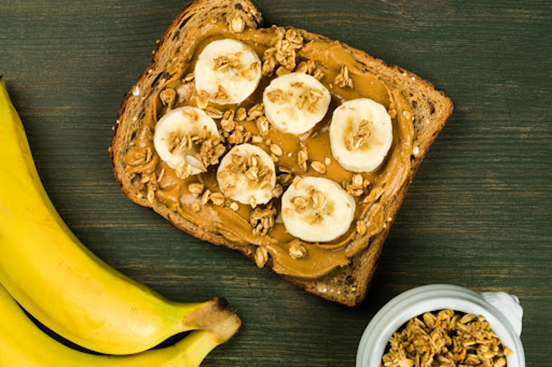 Ingredients:
• 1 slice of toast
• 1/2 banana, sliced
• 2 tbsp. peanut butter
• Chia seeds
This decadent breakfast toast makes it almost feel like you're having dessert for breakfast with creamy peanut butter spread onto toast and then topped with slices of banana for a sweet and satisfying treat. You can also add chia seeds for added protein and crunch.
² Mediterranean Twist - Greek Yogurt and Berry Toast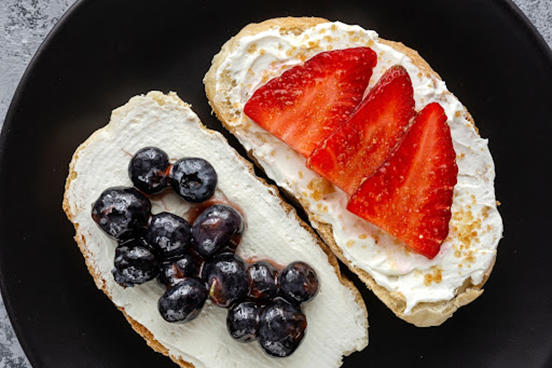 Ingredients:
• 1 slice of toast
• 1 tbsp. Greek yogurt
• 4 strawberries sliced
• 5 raspberries sliced
• 2 tbsp. blueberries
This recipe is typically made using cream cheese. However, you can swap it with Greek yogurt for a bit more tang and Mediterranean flare. Lastly, add a variation of berries to the spread for a hint of natural sweetness. You can also finish it with a drizzle of honey if it's not sweet enough.
² Classic Comfort - Scrambled Egg and Spinach Toast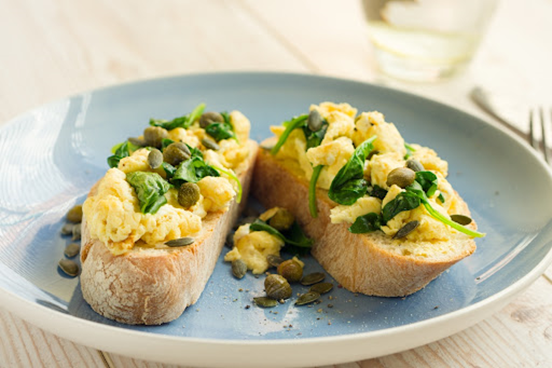 Ingredients:
• 1 slice of toast
• 1 egg, scrambled
• 1/4 cup fresh or cooked spinach
This simple, classic recipe involves topping a piece of toast with scrambled eggs and then spinach for a boost of green veggie nutrients. Or, you could mix the spinach into the scrambled eggs before topping the toast for added convenience. You can also add your favorite cheese to the eggs or the top of the toast for added protein and flavor.
² Tropical Paradise - Coconut and Mango Toast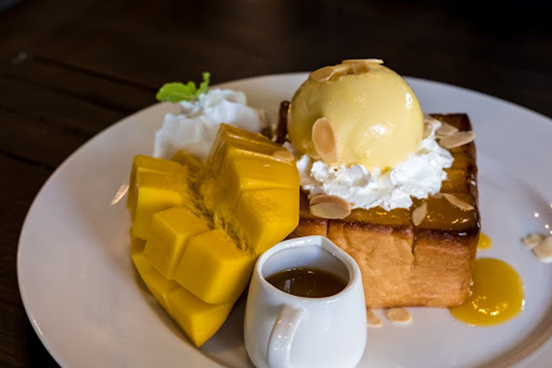 Ingredients:
• 1 slice of toast
• 4 to 6 mango slices
• 1 tbsp. toasted coconut
To make this tropical-flavored toast, add a bit of honey, agave, or maple syrup to Greek yogurt or low-fat cream cheese. Next, spread the creamy sweetness onto a slice of toast, then top it with a few slices of fresh mango. Lastly, sprinkle a bit of toasted coconut on the top for a heavenly treat before you start your day.
Start Your Day Right with Tineco TOASTY ONE
The Tineco TOASTY ONE smart toaster with a screen is one of the first touchscreen toasters of its kind that uses infrared to monitor your bread and precisely adjust the timing for the perfect toasting result, providing the satisfying way to start your day.
You can also sign up for the Tineco touchscreen toaster newsletter to receive more tips on how to use the revolutionary smart toaster for the best results. The newsletter will also include exclusive deals and discounts on the touchscreen smart toaster so you can purchase it at an amazing price for yourself or as a gift.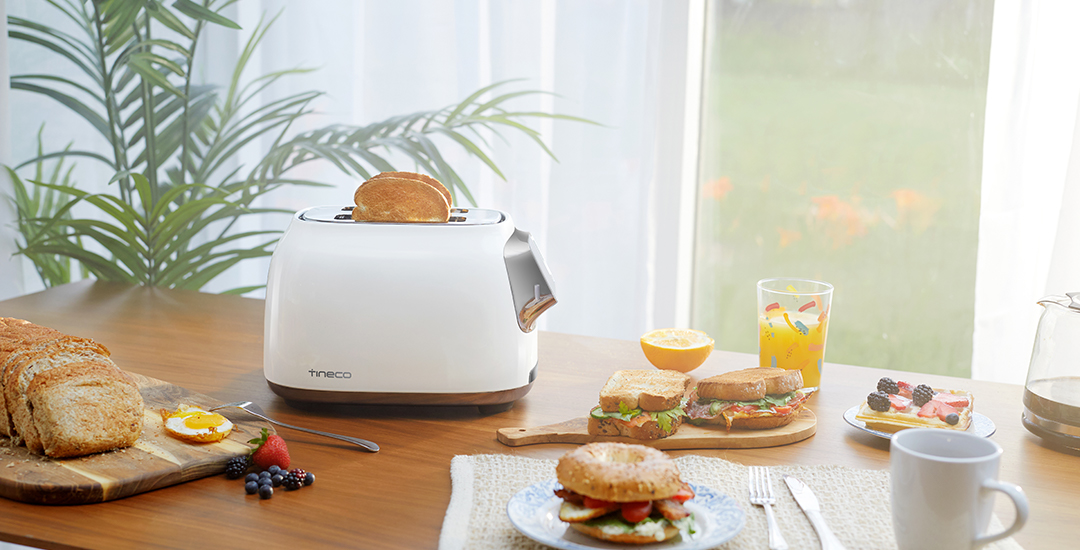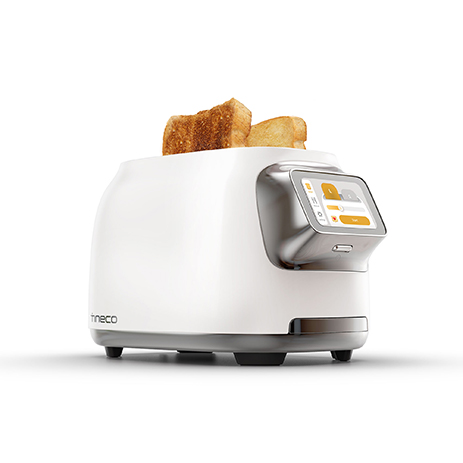 Tineco Toasty One Smart Toaster with Touchscreen
Toast to your taste, with every slice.

You don't want to miss our latest blog post!