Green Your Spring Cleaning Routine to Celebrate Earth Day: 3 Tips
04/21/23
by
Tineco Lifestyle Contributor
Spring Clean for Earth Day!
Spring cleaning is a yearly ritual that many of us engage in to spruce up our homes and get rid of clutter. However, as we clean our living spaces, we often use a variety of cleaning products, and clean in certain ways which aren't the most mindful to the natural environment. The good news is that there are many ways to do your spring cleaning in an environmentally-friendly way, without sacrificing the cleanliness of your home. In this blog post, we'll explore some simple tips and tricks for green cleaning that you can implement in your home this spring. The best news? We can change our cleaning habits in time for Earth Day!
Reduce, reuse, recycle! (Sound familiar?)
One of the most effective ways to make our cleaning routines more eco-friendly is to reduce the use of disposable products. It is quite normal to use disposable tools during cleaning process, right? Who wants to get their hands dirty cleaning and re-using whatever mop, rag or bucket that you just used to wipe up God-only-knows-what kind of mess? However, products like disposable cleaning wipes, paper towels, and mop pads contribute to landfills and create unnecessary waste. Instead, choosing reusable cleaning products can be much more helpful, like washable mop pads, microfiber cloths, and refillable spray bottles. And it doesn't have to gross us out! To illustrate my point, the Tineco FLOOR ONE S5 is a cordless floor washer that uses a brush roller, which has a self-cleaning function that utilizes high-pressure water jets to clean the brush roller and internal piping, making it ready for the next use, and free of unpleasant odours. This feature not only saves you time and energy, but it also helps reduce the amount of water required to clean the brush roller (and not to mention, it leaves your machine ready for the next use). By reducing the usage of disposable products and opting for reusable alternatives like the Tineco FLOOR ONE S5, we can take a step towards a more sustainable future.
Conserve water – your planet will thank you
Conserving water isn't just important for saving money (but it helps), it's also a vital step towards preserving our planet's resources. With water scarcity becoming a pressing issue in many regions, and drought encroaching more of the rural landscape, it's essential that we all make a conscious effort to limit our water consumption. Choosing cleaning tools that are designed to conserve water is a simple yet effective way to do so.
For example, the Tineco FLOOR ONE S5 cordless floor washer features a high water-recovery rate that ensures your floors are left streak-free – thanks to the minimal water usage. Its innovative iLoop sensor allows it to control the flow of water based on the level of dirt on the floor, reducing water usage and preventing wastage. With the Tineco FLOOR ONE S5, you can clean your floors efficiently while still doing your part to protect our planet's valuable resources.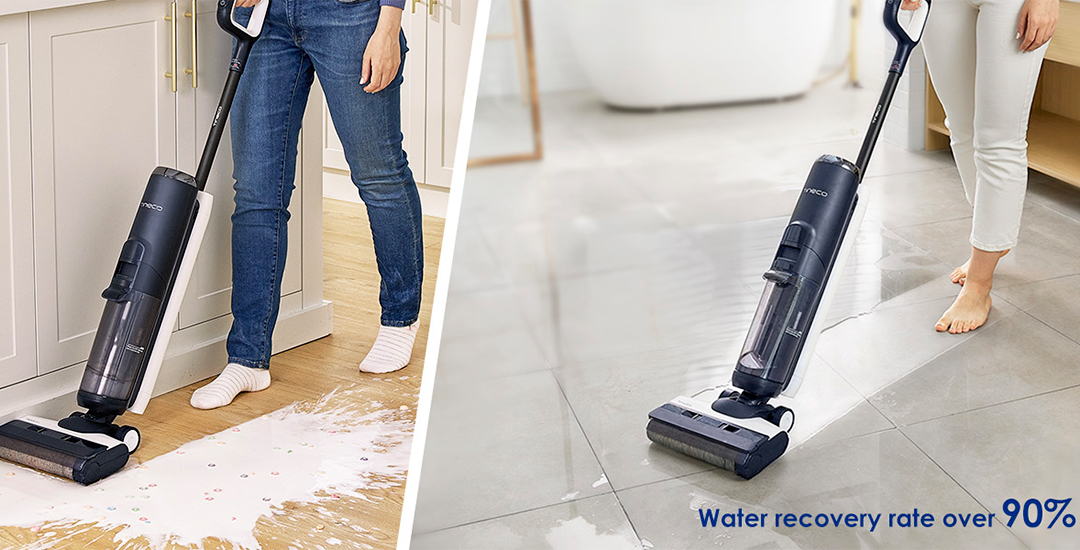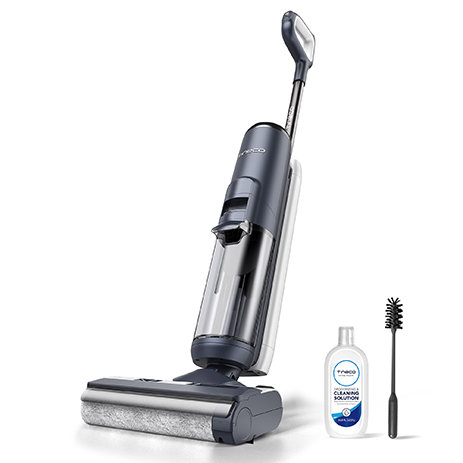 Tineco FLOOR ONE S5 smart floor washer
Leave your floors completely dry and streak free in minutes.
Sanitize in an eco-friendly way – it's possible!
In addition to reducing water usage, sanitizing your home in an eco-friendly way is also essential for protecting our planet. Harsh chemicals found in many cleaning products can harm both the environment and our health.
The Tineco FLOOR ONE S5 cordless floor washer features a hypo-allergenic cleaning solution that is gentle on both your floors and the environment. By using this solution, you can effectively sanitize your floors without compromising on your commitment to sustainability. For an even more eco-friendly option, the Tineco FLOOR ONE S5 Steam is a great choice. It uses the natural disinfecting power of steam to clean your floors, eliminating the need for any detergent. This means you can enjoy a completely detergent-free cleaning experience while still ensuring that your floors are hygienic and free from harmful bacteria. By opting for eco-friendly cleaning solutions like these, you're not only protecting the environment, but also promoting a healthier and safer living environment for yourself and your family.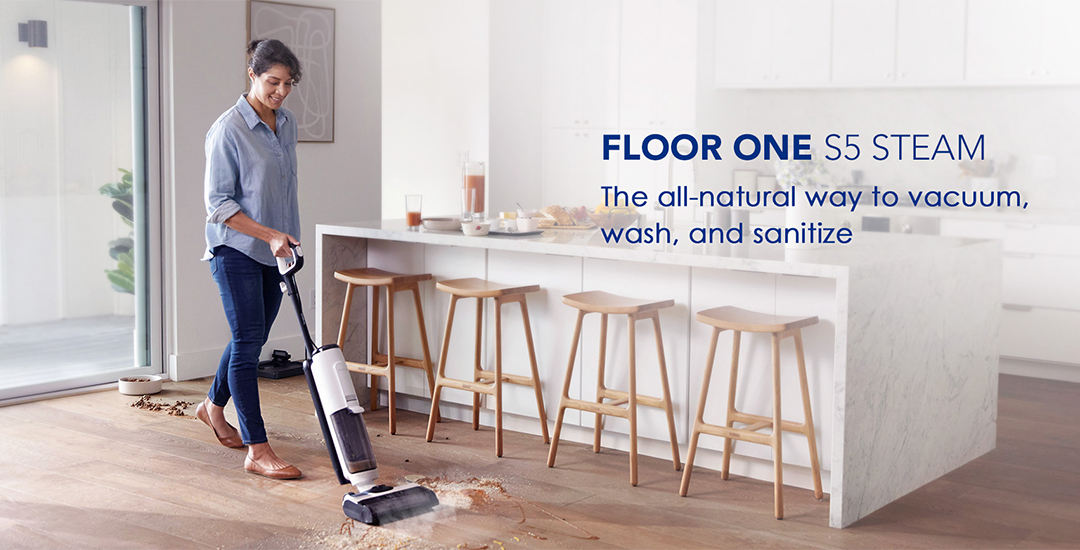 Tineco FLOOR ONE S5 Steam smart floor washer
The all-natural way to vaccum, wash, and sanitize.
So, what's the takeaway here?
In conclusion, spring cleaning doesn't have to harm the environment. There is the long and the short of it! Until the 21st Century, a lot of cleaning used harmful chemicals, and excess water, and disposable materials. But now, let's change with the times and see just how much waste can be eliminated, how much money can be saved, and how much time you can claim back as a result of Tineco smart cleaning products.

You don't want to miss our latest blog post!