April Showers Bring May Flowers and…MESS: How to Prepare Yourself and Your Home
04/24/23
by
Tineco Lifestyle Contributor
As spring arrives, so does the rain. April is known for its showers, which can bring all kinds of challenges, from wet clothes and hair, to mould, to flooded basements and damaged roofs. While we look forward to the sunshine of May, it's important to prepare ourselves and our homes for the rainy season. In this post, we'll provide some helpful tips on how you can stay ready for those inevitable April showers.
Get your home in ship-shape!
Let's start with your home. A little bit of preventive maintenance can go a long way in protecting your home from water damage. Clean out your gutters and downspouts to prevent water from pooling on your roof, which can cause leaks or even structural damage. Check for any leaks in your roof and windows to ensure that they are properly sealed. It's much easier to fix a small leak before it becomes a big problem. If you have a basement, make sure that any cracks in the walls or floor are filled and that your sump pump is in good working order. Taking these steps can help protect your home from water damage and ensure that it stays safe and dry.
Dress for the occasion…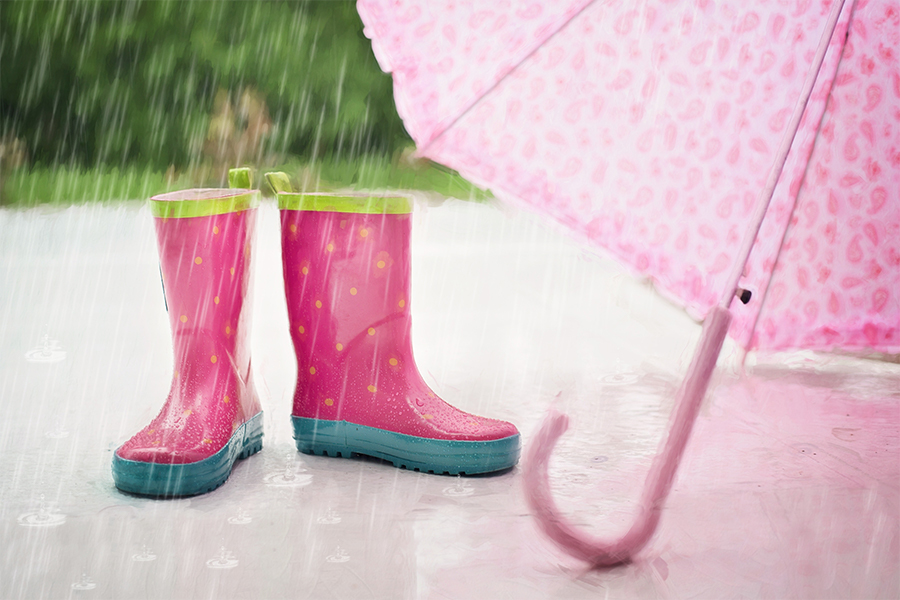 Now let's talk about your wardrobe. Dressing for the rain can be a challenge, but with the right gear, it's easy to stay dry and comfortable. Invest in a good quality raincoat and rain boots and keep an umbrella handy. Look for raincoats and boots made from waterproof materials and consider purchasing ones with reflective features for added visibility on gloomy days. Dress in layers to stay warm and dry, which can also help prevent colds and the flu from taking hold. Don't forget to have some spare clothes and towels available to quickly dry off after getting caught in a downpour.
When it comes to staying dry, your choice of fabric can make a big difference. Fabrics like wool and synthetic blends are better suited for wet weather than cotton, which can absorb and hold onto moisture. Look for clothes made from breathable, quick-drying materials that will keep you comfortable even if you get caught in the rain.
Now, let's talk home cleaning
Lastly, it's important to keep your home clean and dry during the rainy season. Use a doormat to prevent mud and dirt from being tracked inside, and regularly clean and dry any damp areas to prevent the growth of mould and mildew. Moisture can build up quickly in your home, especially if you have poor ventilation, so it's important to keep the air circulating. Open windows on dry days and consider using a dehumidifier to help reduce moisture levels.
For a thorough clean, consider investing in the FLOOR ONE S5 Steam smart steam mop. It's perfect for melting away the mud on hard floors which get tracked into the house as a result of constant wet weather. It goes even further by sanitizing your home, leaving it smelling fresh and clean. Not only that, but it doesn't require the use of cleaning liquids or solutions, so you can retain a 100% naturally clean home. For carpets and mats, the CARPET ONE smart carpet cleaner is an excellent option with its quick-drying feature – so that you don't have to worry about your carpets or upholstery taking days upon days to dry! It removes dirt and moisture, ensuring that your carpets stay clean and dry. But even more than that, it comes with the useful (and effective!) spot cleaning attachment, so you aren't limited to your floors. Stains on stairs, sofas and chairs aren't safe, anymore! It allows you to clean at a professional level, wherever the mess is - and especially on those long, rainy days.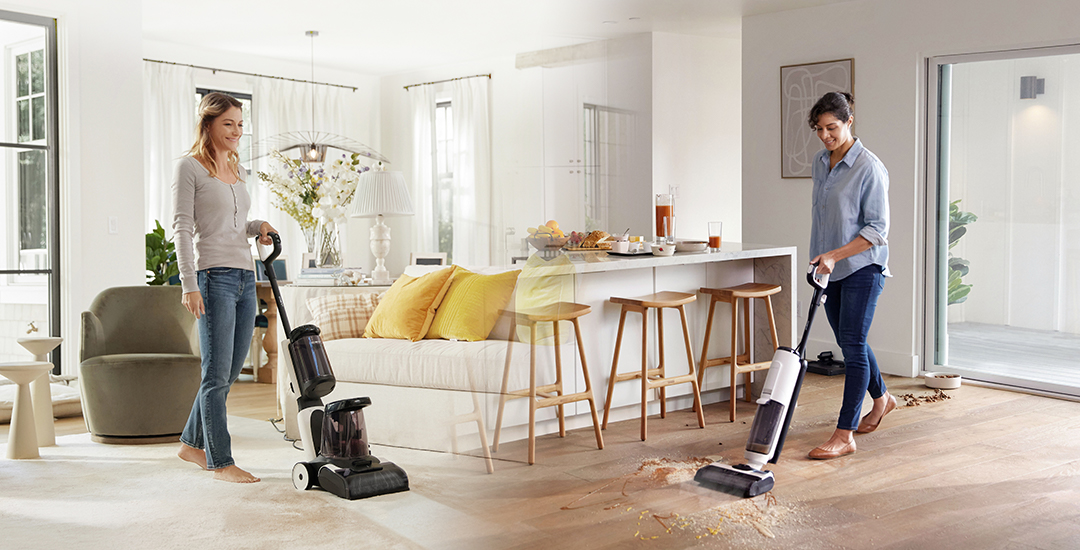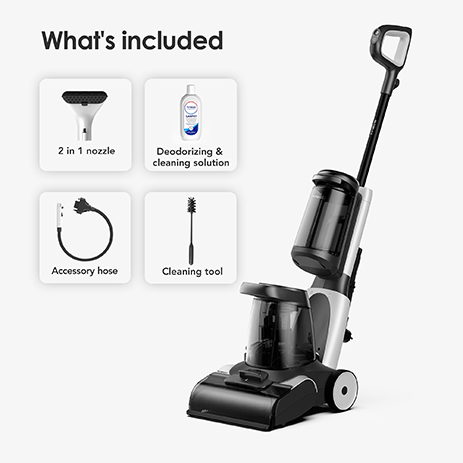 Tineco Carpet One smart carpet cleaner
Clean and dry your carpet much more efficiently.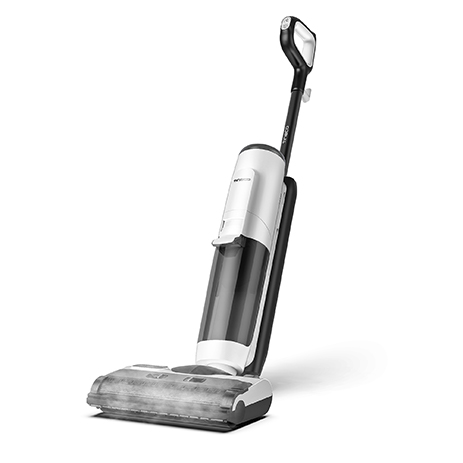 Tineco Floor One S5 Steam smart floor washer
Conquer stuck-on grease and stains with high temperature steam.
With these tips in mind, you'll be better prepared for the rainy season and all the mess that comes with it. Don't let April showers bring you down - take the necessary steps to protect yourself and your home so that you can enjoy the beautiful May flowers that will soon follow. By taking a few simple precautions, you can stay dry, comfortable, and healthy even on the rainiest of days. So, grab your raincoat, put on your boots, and let the raindrops fall – you and your Tineco are ready for whatever April has in store!

You don't want to miss our latest blog post!