7 things to do for spring cleaning: a quick guide to avoid chaos
03/28/23
by
Tineco Lifestyle Contributor
Introduction
Spring is finally here! The warm weather, blooming flowers, and longer days make it the perfect time to start afresh. But before you plan your outdoor activities, it's essential to prioritize your indoor spaces by giving them a good spring cleaning. To ensure you don't overlook anything, we've put together a list of the cleaning guide you need to check off this spring cleaning season.
Take Care of Those Hard-To-Reach Places
The first thing you should tackle is those hard-to-reach places that have accumulated dust and debris over time. Think ceiling fans, light fixtures, and high shelves. This is where TINECO PURE ONE S12 PRO EX comes in handy. It has an LED headlight and smart sensors that make cleaning every nook and cranny a breeze. Plus, its useful attachments allow you to reach every space without breaking a sweat.
Deep-Clean Your Fridge and Cabinets in the Kitchen
Your kitchen is probably the most-used room in your house, which means it's prone to getting dirty and cluttered. This spring, take the time to deep-clean your fridge and cabinets. Get rid of expired food, wipe down all surfaces, and organize your items in a way that makes sense to you. Your future self will thank you when you can quickly find everything you need while cooking.
Wipe Down Your Walls, Windows, and Doors
Over time, your walls, windows, and doors can accumulate dirt, fingerprints, and other grime. Here, just take a basic cleaning equipment -- a damp cloth or sponge -- and wipe them down. You'd be surprised at how much of a difference this simple step can make in brightening up your space.
Reorganize Your Drawers: Time for Hard Decisions
We all have those drawers that seem to be a catch-all for random items. Take the time to empty them out and decide what you need to keep and what you can donate or throw away. Then, sort the items you want to keep in a way that is clear and logical. You'll feel a sense of accomplishment and clarity once you're done.
Bring Your Carpets Back to New Life
Winter weather can wreak havoc on your carpets, leaving them looking dull and stained. You may already be looking for a carpet cleaning service nearby. Instead of pricey cleaning companies, we want to recommend this TINECO CARPET ONE smart carpet cleaning equipment to you. It can deep-clean your carpets and leave them looking and feeling fresh with HeatedWash technology. Plus, it dries them in no time after cleaning, so you don't have to worry about waiting for hours before walking on them again.
Don't Just Vacuum, but Steam Your Hard Floors
Vacuuming alone may not be enough to get rid of all the dirt and germs on your hard floors. TINECO FLOOR ONE S5 STEAM can deal with such problems in high efficiency. It can use natural steam to not only melt away stuck-on grease and stains, but also eliminate 99.9% of bacteria and germs. Not to mention it requires no harsh chemicals, which keeps your family away from potential irritants.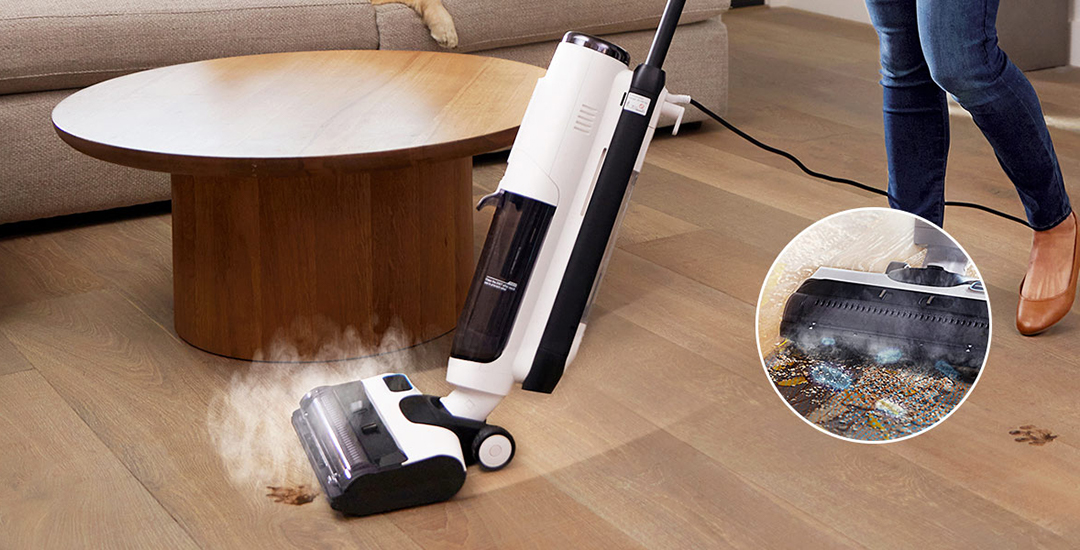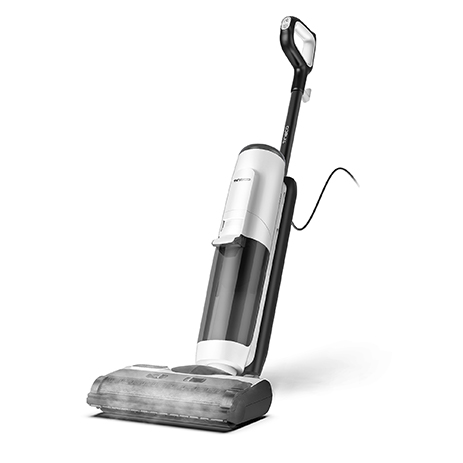 TINECO FLOOR ONE S5 STEAM SMART FLOOR WASHER with steam
The all-natural way to vacuuml, wash and sanitize
Don't Forget Your Curtains!
Curtains are often overlooked during spring cleaning, but they can accumulate dust and allergens over time. Take them down and wash or dry-clean them according to their care instructions. Your home will look and smell fresh after this simple step.
Conclusion
Spring cleaning may not be the most exciting task, but it's necessary for a fresh and healthy living environment. By following these 7 tips, you'll ensure that you're not overlooking anything and that your home is in top shape for the new season. Do you have any spring cleaning tips? Share them in the comments below! And if you're in need of any cleaning equipment, be sure to check out TINECO products mentioned in this post.

You don't want to miss our latest blog post!