Tineco Pure One Station Self-Cleaning Vacuum Will Sweep Your Worries Away
10/25/23
by
Tineco Lifestyle Contributor
Maintaining a home that's clean, neat, and tidy is a perpetual task, and while it's a familiar part of our routine, it's seldom straightforward or stress-free. Cleaning can indeed be a source of worry and overwhelm. Fortunately, with reliable cleaning devices like the Tineco PURE ONE STATION self-cleaning vacuum, those worries are efficiently swept away!
Owning at least one vacuum is essential for keeping a home free of dirt and unexpected messes. When selecting a vacuum, consider options that are not only efficient but also space-saving and convenient, like the cordless stick vacuum, PURE ONE STATION.
While traditional vacuums get the job done, but cordless stick vacuum cleaners, with their innovative features and flexibility, are true game-changers in the realm of home cleaning!
Advantages of Cordless Stick Vacuums
• Portability - Cordless stick vacuums boast a lightweight design, allowing for effortless transport to any area of your home. Being cordless eliminates the constraints and hazards associated with cords, such as limited reach and the risk of tripping.
• Versatility - These vacuums come with different types of nozzles for suction. Stick vacuums can also clean hard-to-reach places more easily. It's better than having you kneel or bend over just to vacuum under your couches and beds, for instance.
• Space-saving Design - The upright design of cordless stick vacuums simplifies storage. Their slim profile takes up minimal space, making it easy to tuck them into a corner when not in use, ready for your next hassle-free cleaning session.
Keep Your Home Clean and Tidy with Tineco Pure One Station
Let your Tineco PURE ONE STATION sweep your worries away! Have a device that will take away the hassle of cleaning and let it do the work for you!
Tineco PURE ONE STATION is equipped with a 4-in-1 OmniHub, a remarkable feature that autonomously detects debris, conducts self-cleaning, charges, and stores the device efficiently. It is adept at cleaning a wide range of floor surfaces, from carpets to hardwood, ensuring a consistently clean and tidy living space.
2.69 lbs Lightweight for Everyday Quick Clean-ups
Everyday clean-ups won't be a hassle with a cordless stick vacuum weighing around 2.69 lbs (main body). It's so lightweight that it feels like an extension of your arm while sweeping the floor.
4-in-1 Station: Self-cleaning, Charging, Storage, Detection
Unlike traditional vacuum cleaners that require your assistance to clear debris, clean filters, and empty bins after each use, the PURE ONE STATION's OmniHub takes care of these tasks for you. It not only self-cleans and detects debris but also disposes of dirt autonomously, transferring it to the bin after each cleaning session. Plus, there's no need to clean the brushes manually thanks to its self-cleaning capabilities.
LED Screen & iLoop™ Smart Sensor Technology
The Tineco iLoop™ Sensor detects dirt, allowing for a thorough home cleaning. It optimizes the vacuum's suction power and adjusts the run time of your cordless vacuum for up to 60 minutes, ensuring an efficient cleaning process.
Complete Full-Path Self-Cleaning (Every Part of Your Vacuum – Brush, Tube, & Dustbin – Gets Thoroughly Cleaned)
With the OmniHub, self-cleaning is a centralized process that doesn't require your intervention. Many traditional vacuums accumulate dirt over time, and this build-up might damage the device.
3L Eco Dustbin (60-Day Hassle-Free Cleanups, Environmentally Friendly & Recyclable)
After cleaning, the PURE ONE STATION deposits dust and dirt into its 3L Eco Dustbin, which you won't need to empty for up to 60 days.
4-Stage Filtration System of Pure One Station
• Main Cyclone: Separates debris, hair, and large particles
• Mesh Filter: Hair and dust are blocked out
• Tineco PureCyclone Tech: Air and dust are separated
• HEPA Filter: 0.3-micron dust is filtered to emit purified air
Ultra-quiet operation
Do your chores without disturbing neighbors and housemates with this vacuum only operating at 78 dB(A).
Tineco PURE ONE STATION also integrates with the Tineco APP for smart functionality and an enhanced cleaning experience. Through the APP, you can track your cleaning progress, access product support, and more.
How Well Does Tineco PURE ONE STATION Clean?
Tineco PURE ONE STATION cleans not only your home but also cleans itself. Self-cleaning prevents long-term damage to the device and prevents clogging inside the vacuum's mechanism. The PureCyclone Technology ensures the vacuum's suction remains consistent throughout the cleaning process by preventing accumulation of debris inside.
Keep Your Home Dust-Free with Tineco PURE ONE STATION
Keep your home dust-free and dirt-free with Tineco PURE ONE STATION, your reliable and powerful companion for all your dusting needs. Its innovative technology, convenience, and top-of-the-line features make it the best choice for cordless stick vacuums.
Tineco is the leading provider of powerful cordless stick vacuums and other innovative smart home appliances. Since 1998, our product development and functional designs have landed our brand featured in top media organizations, tech publishers, and design awarding bodies from around the world.
Stay updated with the latest stories on home cleaning and maintenance. Sign up for our newsletter to get more tips, how-toes, and exclusive deals and discounts.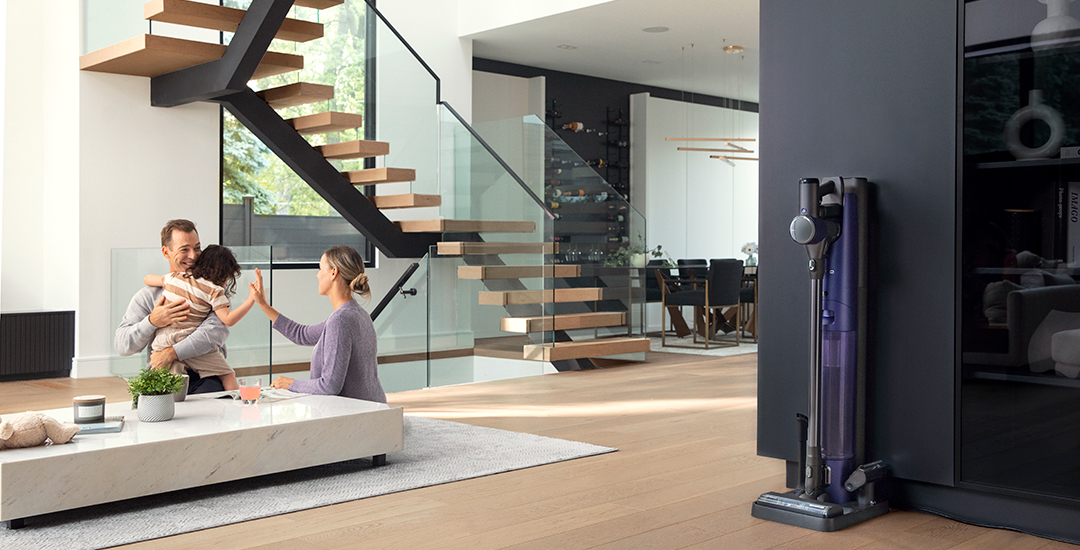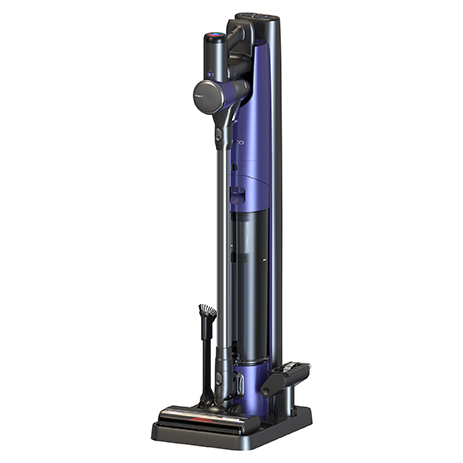 PURE ONE STATION FURFREE Smart Cordless Stick Vacuum Cleaner
Enjoy life more with no maintenance

You don't want to miss our latest blog post!