Tineco Pure One Station: Self-Cleaning Vacuum for Pet-Friendly Homes
10/23/23
by
Tineco Lifestyle Contributor
Having a pet comes with its fair share of joys and responsibilities. While the love and companionship of our furry friends are priceless, dealing with pet hair and allergens can be a daily challenge.
Enter the Tineco Pure One Station: The game-changer self-cleaning vacuum for pet-friendly homes that fur parents are looking for to keep a clean, allergen-free environment.
In this article, we will explore the features, benefits, and advantages of the Tineco Pure One Station. Get ready to bid farewell to pet-related cleaning woes!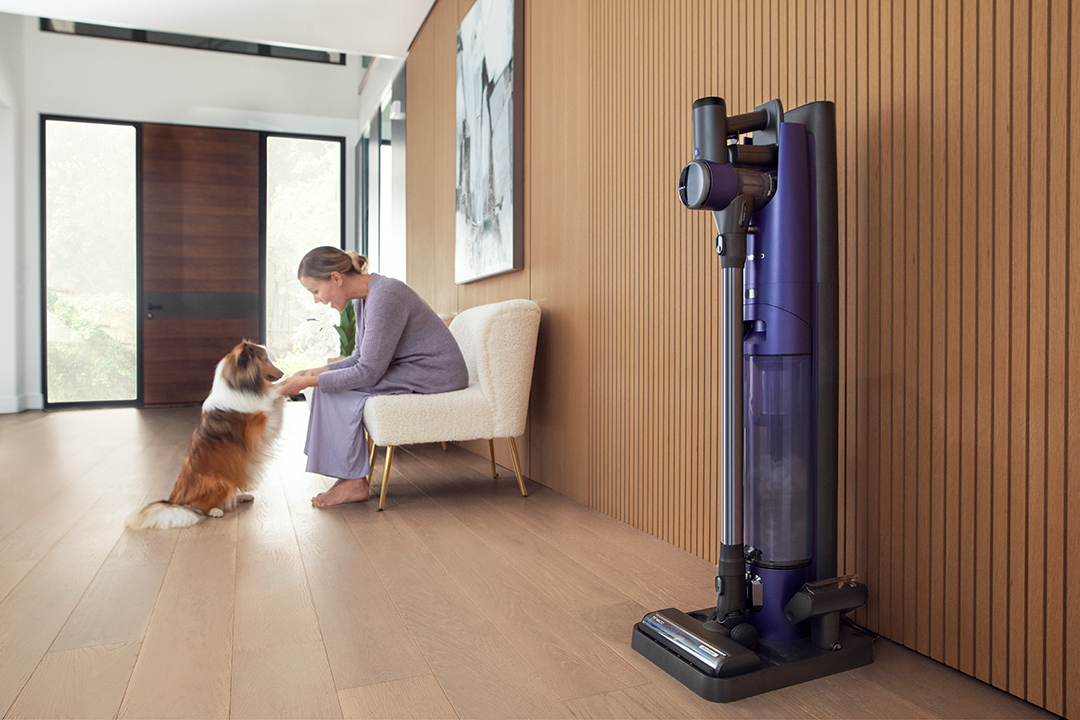 Why Choose a Cordless Stick Vacuum for Pet Hair?
Cleaning doesn't have to be a chore. It should be quick and simple, so you can get on with your day, especially when you've done it right the first time. On average, a fur parent spends around 832 hours every year cleaning up after their pets, and 3 out of 4 are cleaning more often since having a pet.
Cordless stick vacuums are lightweight, powerful, and versatile, eliminating the need for a power cord. This means no more range limitations or cable management. They're also more convenient to move between rooms or floors than traditional upright or canister vacuums.
Consider a cordless stick vacuum for pet hair removal, and here's why:
1. Portability Without Cord Hassles
The Tineco Pure One Station revolutionizes cleaning with its cordless design, ensuring maximum portability without the hassle of cords. This lightweight and efficient vacuum system allows you to move freely around your home, reaching every nook and cranny. Without the constraints of a power cord, you can effortlessly navigate tight spaces, under furniture, and even stairs.
2. Efficient cleaning
Cordless stick vacuums ensure quick pet hair and mess removal. Instead of using a bulky corded vacuum, address messes directly with minimal fuss. The Tineco Pure One Station features specialized brushes for pet owners. Its OmniHub technology keeps the vacuum primed for action, automating self-cleaning and charging. Discover unparalleled cleaning convenience with Tineco.
3. Versatility Across Surfaces
These vacuums excel in versatility, suitable for hardwood floors, carpets, and upholstery. Many come equipped with pet hair removal tools and other attachments. Features like motorized brush rolls and crevice tools ensure comprehensive cleaning, leaving no pet hair behind in your home.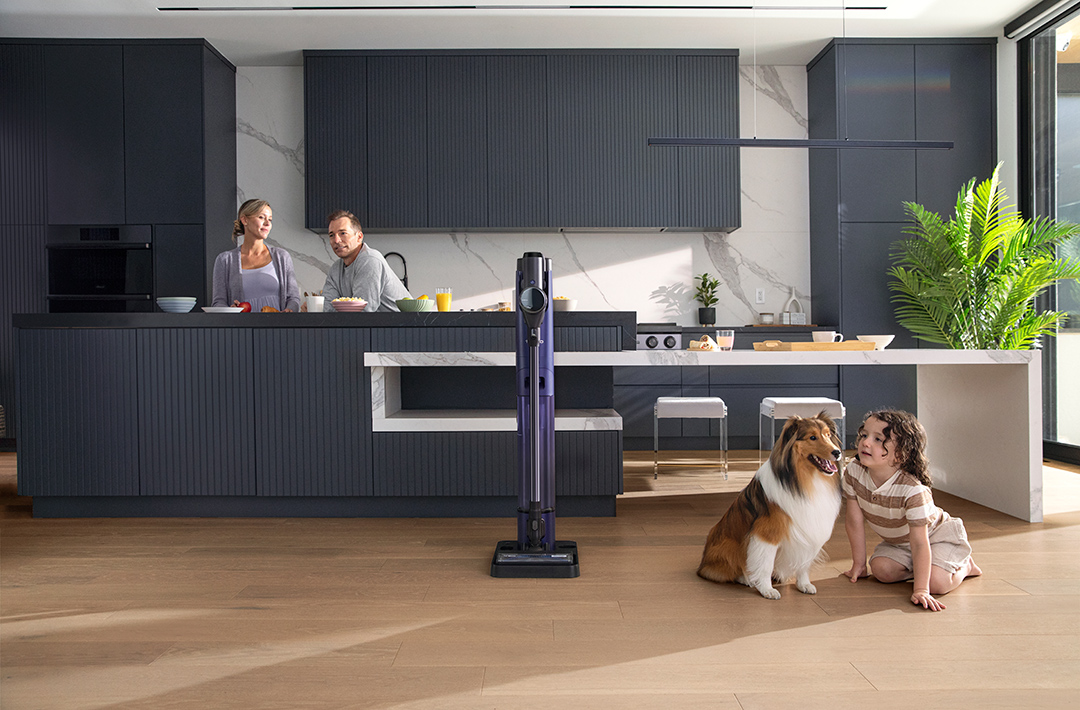 Key Features to Look for in a Cordless Stick Vacuum
Suction Power
Choose a cordless stick vacuum with strong suction to effectively capture pet hair and allergens. It should effortlessly lift embedded dirt and hair from carpets, rugs, and upholstery, ensuring a pristine home.
Filtration System
Prioritize vacuums with HEPA filter to trap airborne particles, including pet dander and allergens, enhancing your home's air quality. The Tineco Pure One Station boasts a 4-stage filtration system, filtering 99.97% of dust.
Tineco Pure One Station: Best Cordless Stick Vacuum for Pet Hairs
Tineco Pure One Station revolutionizes your cleaning routine with its 4-in-1 OmniHub that self-cleans, charges, stores, and detects debris — all in one device. Talk about a reliable vacuum that does all the dirty work for you!
This handheld cordless stick vacuum cleans a variety of floor types, including carpet and hardwood among others. The Pure One Station's FurFree feature is your companion in making your home a pet-friendly place for your fur babies.
All-In-One Cleaning Station
Eliminate cleaning stress with the Tineco Pure One Station, an all-in-one solution. It effectively handles particles up to 3-5mm, including pet hair and dog food. The vacuum's OmniHub automates tasks for you: no need to manually clean brushes. Simply dock your vacuum, and it self-activates cleaning, charging, storage, and detection, adjusting based on dustbin fill levels.
Complete Self-Clean
You literally don't have to get your hands dirty because this vacuum self-cleans the whole system. It deeply cleans every part of the vacuum from its brush to tubes and filters, unlike other vacuums where you need to empty the dustbin yourself and the vacuum itself is still dirty.
ZeroTangle™ Brush
Have you ever stopped in the middle of cleaning just to take away the hair clogging your vacuum's nozzle? You don't have to worry about that again with the special ZeroTangle™ Brush of the Pure One Station hand vacuum.The ZeroTangle™ Brush is ingeniously crafted to effortlessly remove hair without any entanglement. Experience hassle-free moments with your beloved pets.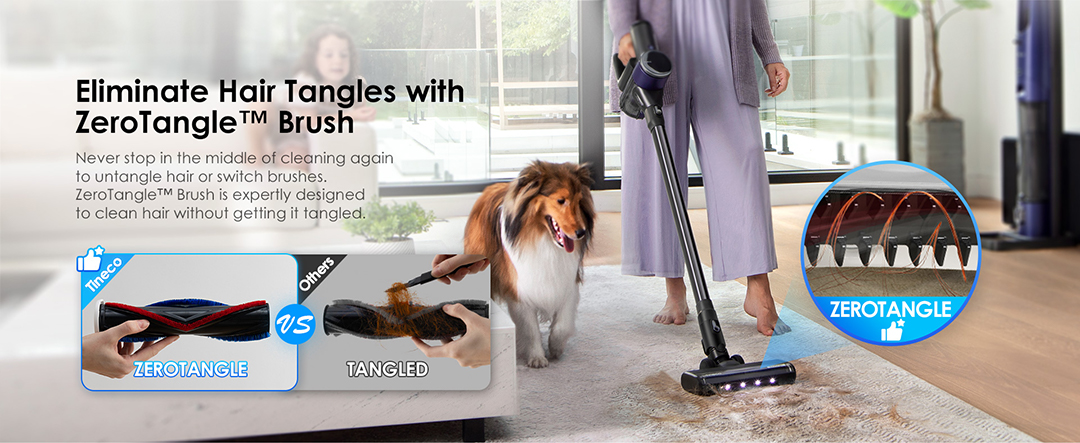 Tineco iLoop™ Smart Sensor
The Pure One Station features the Tineco iLoop™ Sensor, which detects dirt and optimizes the vacuum's suction power for thorough cleaning. The sensor also maximizes the runtime of your vacuum for around 60 minutes.
PureCyclone Tech
Tineco's PureCyclone Tech efficiently separates air from dust, preventing clogs and maintaining powerful suction. With a quiet operation at just 78 dB(A), it ensures a serene cleaning experience without disrupting your family or pets.
Tineco Pure One Station FurFree 4-stage Filtration System
• Main Cyclone - Separates debris, hair, and large particles
• Mesh Filter - Filters hair and dust
• Tineco PureCyclone - Tineco's technology that separates air and dust
• HEPA Filter - Filters 0.3-micron dust and emits purified air
FurFree Kit
For pet lovers, this cordless stick vacuum also comes with a FurFree Kit, perfect for your fur babies. It gently detangles and smooths pet hair without harm and effectively removes pet hair for your cleaner.
Tineco Pure One Station FurFree cordless stick vacuum includes an extension hose, a mini power brush, a 2-in-1 crevice dusting brush, a FurFree Kit brush, and the ZeroTangle brush.
This vacuum easily converts for versatile cleaning between a lightweight handheld device using a mini power brush or a longer vacuum with a 2-in-1 crevice dusting brush. Tineco's brush includes an LED headlight to illuminate hidden debris in nooks and crannies.
Plus, you can connect to the Tineco App for your smart home where you can track your cleaning progress, and get product support, among others.
Get a Fur-free and Pet-friendly Home with Tineco Pure One Station
Tineco Pure One Station's revolutionary technology, pet-friendly approach, and convenience features make it an excellent choice for keeping your living space neat and tidy while enjoying the company of your beloved pets. With the Tineco Pure One Station, you can say goodbye to pet-related cleaning hassles and hello to a cleaner home.
Tineco is the leading provider of innovative home appliances since 1998, recognized for its outstanding industrial design by combining aesthetics and pragmatism. Our products have been featured and recommended by media organizations, tech publishers, and prestigious design awarding bodies.
If you want to stay updated on making your home a pet-friendly place, sign up for our newsletter for more tips, how-toes, and exclusive deals and discounts.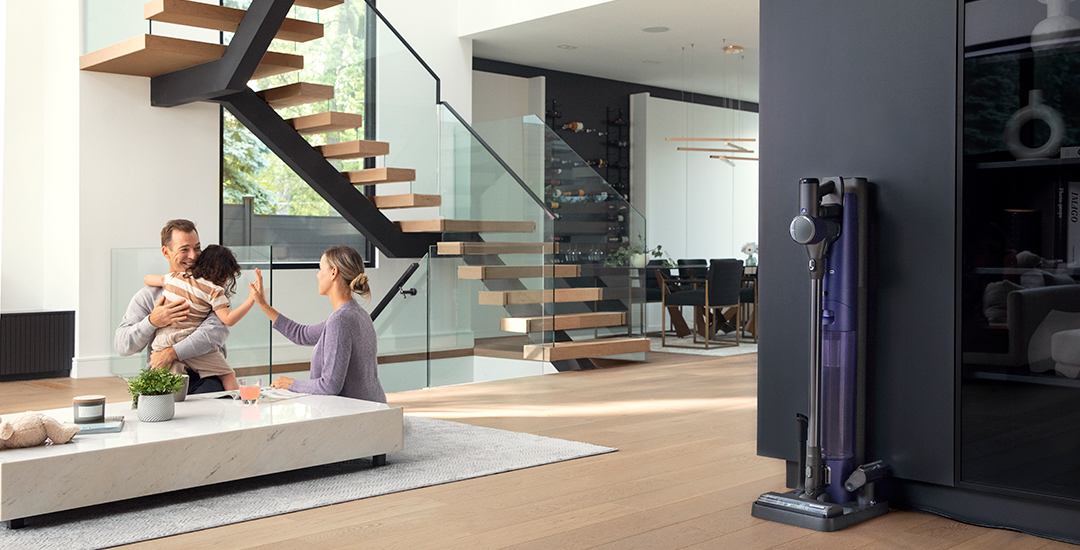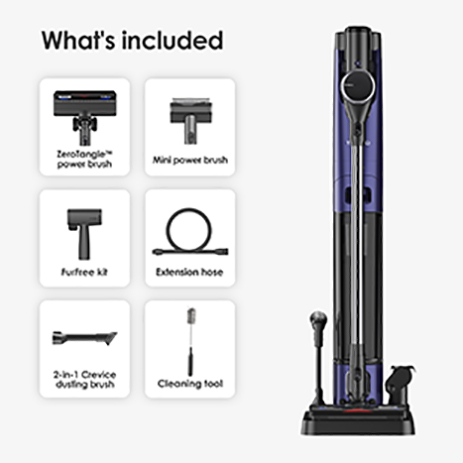 Tineco Pure One Station Furfree
Experience fur-free floors effortlessly with Tineco Pure One Station

You don't want to miss our latest blog post!