Celebrate International Worker's Day with Work-Life Balance: How Smart Home Appliances Can Help
04/28/23
by
Tineco Lifestyle Contributor
International Worker's Day is just around the corner, and it's a great opportunity to reflect on the importance of work-life balance. We all lead busy lives, juggling work and personal responsibilities, and finding time to relax and unwind can be a real challenge. One way to make life easier is by embracing smart home appliances, like the Tineco smart vacuums and floor washers, that can help you get household chores done faster and with less effort, leaving more time for the things you love.
How's your balance?
Maintaining work-life balance is a challenge that many of us face. With busy work schedules, family responsibilities, and social obligations, it can be difficult to find time for the things we enjoy. One of the biggest challenges is keeping up with household chores, like vacuuming and mopping. These tasks can be time-consuming and physically demanding, leaving us with little energy for other activities.
How can Tineco help?
Tineco smart vacuums and floor washers are the perfect solution for busy individuals who want to maintain a clean home without sacrificing too much time or energy. These appliances are equipped with smart technology that makes cleaning easy and efficient. They're designed to be user-friendly and offer great cleaning performance, leaving your floors sparkling clean and your home smelling fresh.
How does old vs. new compare?
Tineco smart vacuums and floor washers offer many advantages over traditional cleaning tools. For example, the FLOOR ONE S5 series can be a vacuum and mop in one step, allowing you to clean both carpets and hard floors with ease. Its hands-free self-clean feature saves time and effort, while the self-propelled design reduces the physical strain of cleaning. The FLOOR ONE S7 Pro also offers the SmoothPower self-propulsion feature, making cleaning even more effortless.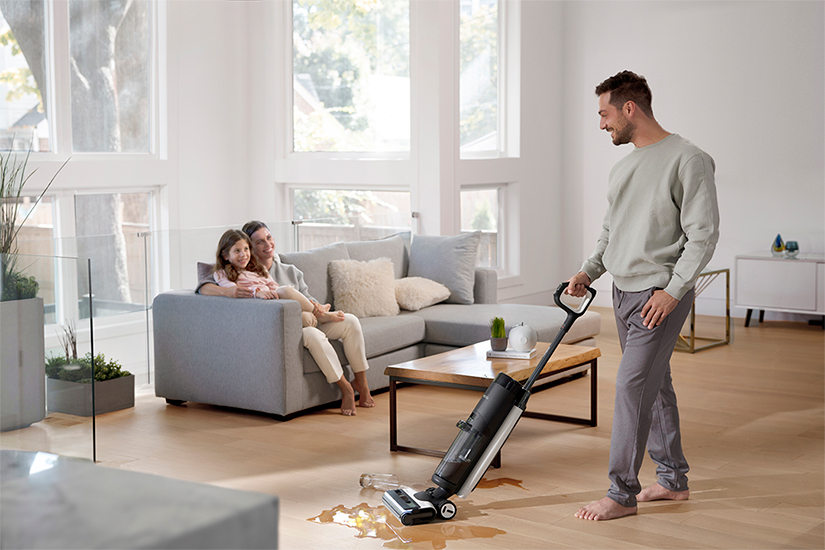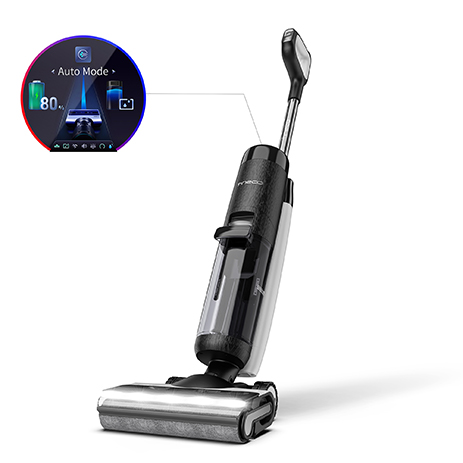 Tineco FLOOR ONE S7 Pro smart floor washer
SmoothPower bi-directional self-propulsion system makes cleaning even more relaxed.
Compared to the traditional cleaning tools of mops, buckets, sprays, dirty rags, Tineco smart vacuums and floor washers can significantly reduce the time and effort spent on cleaning tasks. Again, using the FLOOR ONE S5 series as an example, you can clean your entire home in just a fraction of the time it would take with a traditional mop and bucket.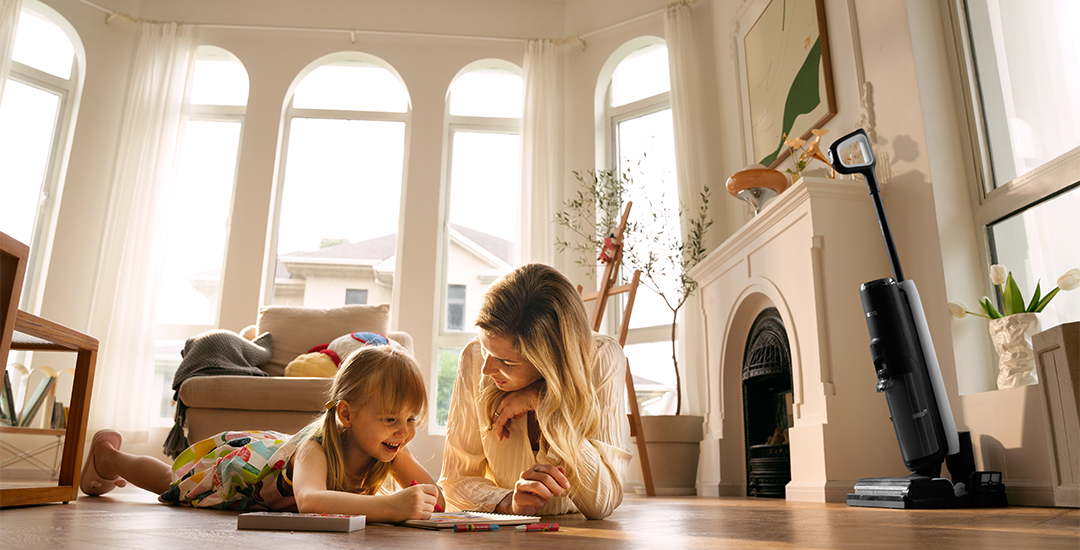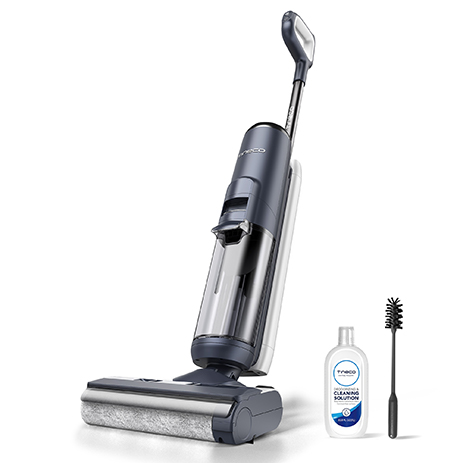 Tineco FLOOR ONE S5 Series
Detects the level of debris and adjusts suction power and water flow accordingly.
Tricks to Boost Tineco Products' Efficiency
To get the most out of your Tineco smart vacuums and floor washers, there are a few tricks you can use. First, make full use of all the attachment tools that come with your appliance. These tools are designed to make cleaning more efficient and effective and can help you clean hard-to-reach areas with ease.
Another tip is to use your Tineco appliance frequently, so that you can keep your home in a clean and tidy condition with minimal effort. The smart technology used in Tineco appliances ensures that cleaning is fast and efficient, so you won't have to spend hours cleaning each time!
Finally, experience the different modes of your Tineco appliance to find the most suitable one for your cleaning needs. For example, the FLOOR ONE S5 series offers three different modes: Auto, Max, and Eco. Each mode is designed to suit different cleaning needs, so experiment with each one to find the one that works best for you.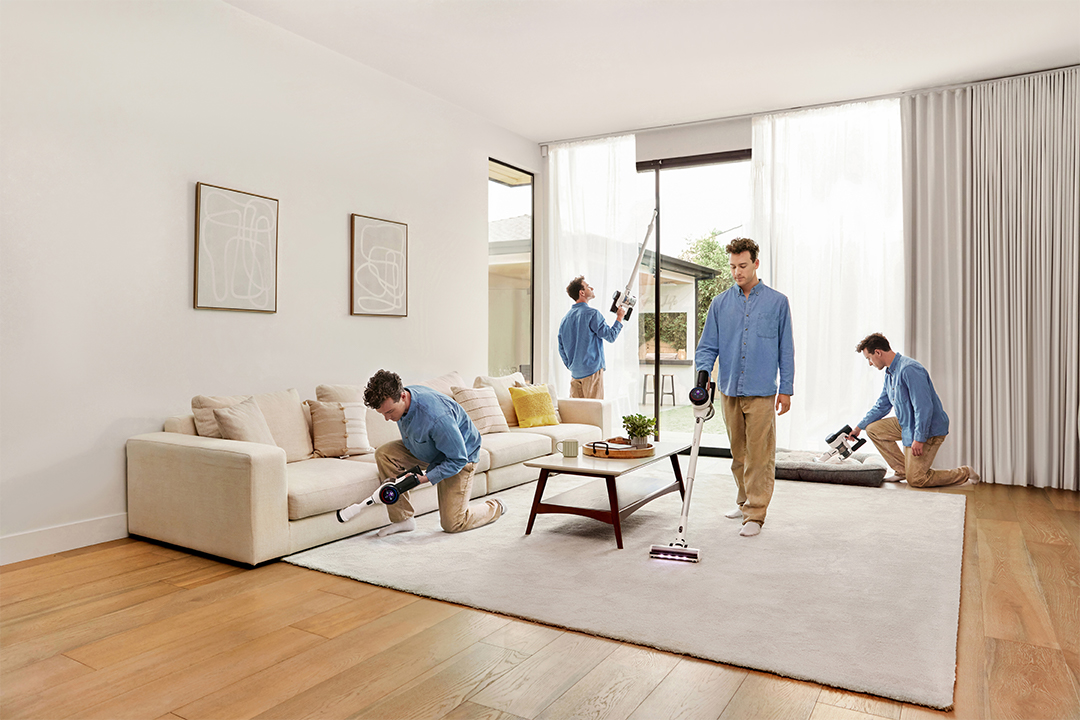 To sum it all up, work-life balance is crucial, especially during special holidays like May Day. As much as you would like to spend time with your loved ones or participate in activities you enjoy, house chores may hinder your plans. Fortunately, with Tineco smart vacuums and floor washers, you can enjoy the best of both worlds. The smart appliances are convenient, easy to use, and efficient, saving you time and energy that you can spend with family or friends. With their various features and tricks, you can customize your cleaning routine and get a perfectly clean home in no time. Do not hesitate but make the most out of International Worker's Day with Tineco's smart home appliances and celebrate this special day with a well-deserved work-life balance.

You don't want to miss our latest blog post!